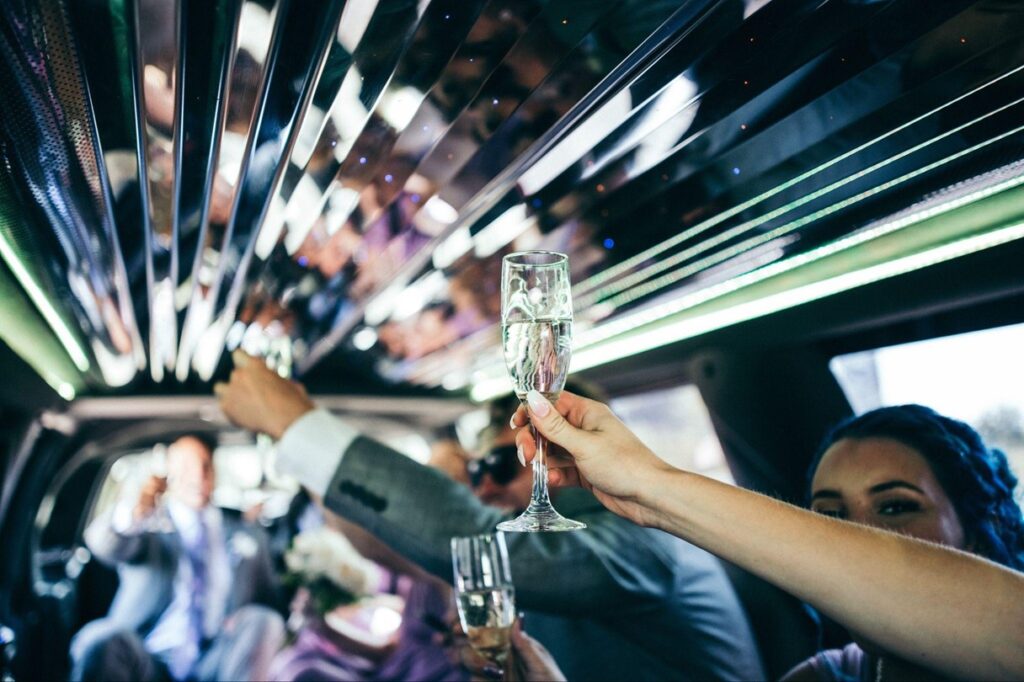 For those seeking to celebrate love in its most exquisite form, the Lion City offers a plethora of romantic experiences. Elevate your romantic escapades with the epitome of sophistication – a private limousine service. Here, we present a curated guide to the most enchanting romantic date ideas with limo services in Singapore.
1. Sunset Serenity at Marina Bay
Embark on a journey of tranquillity as you and your beloved witness the breathtaking sunset at Marina Bay. Arrange for a limousine to pick you up and take you on a leisurely drive along the iconic Marina Bay Sands, where the cityscape merges seamlessly with the vibrant hues of the setting sun. Savour the moment with your favourite tunes playing softly in the background, creating an atmosphere of serenity and connection.
2. Gastronomic Delights in Chinatown
Singapore's food sector is well known for its wide array of delicious delicacies. Make plans for a limo to whisk you into the centre of Chinatown so you can enjoy a romantic supper at one of the best restaurants in the area. Let the limousine be the stage for your culinary adventure, providing you and your partner with a sumptuous and unique environment to savour every morsel.
3. Garden Romance at Gardens by the Bay
For nature-loving couples, Gardens by the Bay provides a verdant oasis in the midst of the urban landscape. Schedule a limousine to transport you to this botanical wonderland, where you can explore the Cloud Forest and Flower Dome hand in hand. The limo, with its plush interiors, offers a cocoon of comfort and privacy, enhancing the overall experience of your garden escapade.
4. Sentimental Strolls along East Coast Park
Rekindle the romance with a leisurely stroll along the scenic East Coast Park. Allow a limousine to drop you off at the park's entrance, providing a seamless transition into a world of sea breezes and sandy shores. As the waves whisper love stories of their own, let the limo await your return, ensuring a romantic and hassle-free evening.
5. Night Lights Extravaganza in Orchard Road
Orchard Road, adorned with sparkling lights and high-end boutiques, sets the stage for a glamorous night out. Arrange for a limousine to drive you through this iconic shopping belt, allowing you to marvel at the city's dazzling lights from the comfort of your luxurious ride. Conclude the evening with a toast to love at one of Orchard Road's chic bars or rooftop lounges. Elevating your romantic experiences in Singapore to unparalleled heights is as simple as embracing the luxury and convenience offered by limousine services. Whether it's a sunset drive, a culinary adventure, a garden rendezvous, a beachside stroll, or a night lights extravaganza, a limousine adds an extra layer of magic to your moments of connection and love. So, embark on these romantic escapades with the assurance that a limousine will not only transport you but also elevate your journey into a memory that lasts a lifetime.
Cherished Memories and Everlasting Love With Limo-Driven Dates
As your romantic escapade with a limousine service in Singapore comes to a close, the memories created during these enchanting moments will linger in your hearts forever. The seamless blend of luxury, comfort, and sophistication that a limousine provides enhances not only the destination but the entire journey of love.
Remember to capture the precious moments – a stolen glance, a shared smile, the touch of a hand – for these are the threads that weave the tapestry of a beautiful relationship. With its elegant atmosphere and discrete driver, the limousine becomes a silent observer of your love tale, a car that becomes more than just a means of transportation but a treasured component of your passionate journey.
Take in the beauty of the city and the beauty you have in each other as you exit the limousine together, hand in hand, beneath the glittering Singaporean night sky. The memories you've made on this romantic adventure are more than simply the locations you've been; they also reflect the depth of your relationship and the blossoming love.
In the years to come, whenever you reminisce about this special day, the mere mention of Singapore, limousines, and the moments you shared will transport you back to the magic of that time. For in the midst of luxury, city lights, and the hum of the limousine's engine, you found a sanctuary where your love could flourish and grow. May your love story continue to unfold with grace, elegance, and the enduring magic that only a city like Singapore, coupled with the timeless charm of a limousine, can provide. Here's to love, to unforgettable moments, and to the journey that lies ahead. Cheers to a lifetime of romance, enriched by the memories of this extraordinary experience in the heart of Singapore.
Elevate Your Romantic Dates with Limo-Z's Premium Limousine Service in Singapore
Limo-Z is your premier choice for exquisite limousine service in Singapore. Our outstanding fleet of luxury limos and our team of committed, experienced chauffeurs enable us to provide an outstanding experience catered to your individual requirements.
Limo-Z is a company offering first-class private limousine service. We are your go-to partner for bringing a definite touch of class and elegance to any occasion, whether you're organising a wedding, attending a business function, or just enjoying a special night out. Our commitment to excellence ensures that every ride with Limo-Z is transformed into a journey worth remembering. Make your date unforgettable with our care rental and private chauffeur service in Singapore.
Book your limousine rental service in Singapore today with Limo-Z, and elevate your special event to unforgettable heights. Experience the epitome of luxury and sophistication, where each moment is crafted with care to make your ride with us truly exceptional. Choose Limo-Z for a seamless blend of style, comfort, and unparalleled service that sets the standard for premium limousine experiences in Singapore. Inquire today and we will give you the most memorable date of your life in our opulent limo.