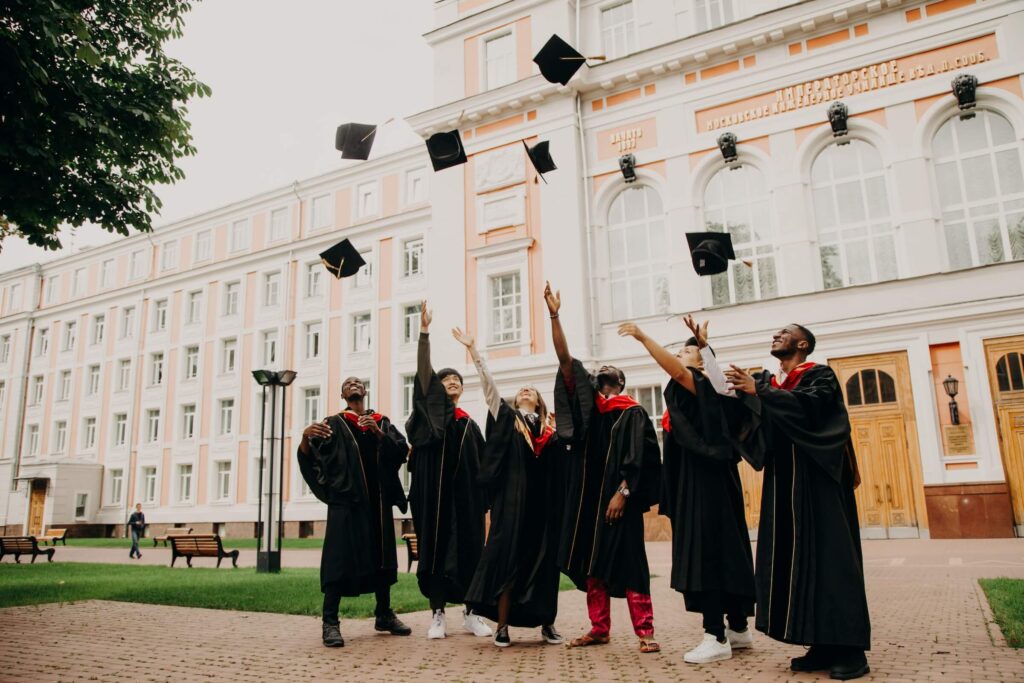 Graduation is a significant milestone in anyone's life—a day of triumph, joy, and endless photo opportunities. This special day demands an entrance that is memorable and grand. So, why not elevate the occasion by hiring a limousine service in Singapore?
Travel in Style and Comfort with a Limousine Service in Singapore
Stepping out of a limousine on your graduation day will definitely turn heads. But it's not just about the grandeur of making a statement. Arriving in a limousine means you will be ensconced in an environment of comfort and luxury that is hard to match. Limousines are designed for comfort, with plush seats, ample space, and high-end amenities that will make your ride an experience to remember. Enjoy premium audio systems, complimentary beverages, climate-controlled interiors, and more. Furthermore, travelling in a limousine also represents a level of prestige and achievement, which perfectly complements the occasion of your graduation. With limousine service in Singapore, your graduation day will definitely be an event that stands out in your memory.
Experienced Chauffeurs with Your Smooth Limo Ride
When you hire a limousine service in Singapore, you're not just getting a luxury vehicle; you're also getting a professional chauffeur service. Chauffeurs are highly skilled and experienced drivers who know the city inside and out. They will ensure your journey is smooth, prompt, and stress-free. These chauffeurs will be at your service, ensuring that you and your guests are treated with the utmost courtesy and professionalism. They also pay close attention to your schedule and take care of your transportation needs throughout the day, leaving you free to focus on celebrating your special day.
A Fleet of Limousine Transport to Choose From
Limousine Service Singapore offers a vast fleet of luxury vehicles, each with its own distinctive style and features. From sleek sedans to traditional stretch limousines or larger SUV-style limos, you have a wide array of options to choose from. Options for different group sizes are also available, from 6-seater limos perfect for a cosy celebration with your closest friends to 7-seater options for larger groups. Each vehicle is meticulously maintained, ensuring a smooth, clean, and comfortable ride.
Feel Premier Luxury with the Top Limousine SG
Choosing a limousine service isn't just about the ride; it's about the entire experience. Leading limousine services in Singapore, like Limo-Z, offer a comprehensive luxury service that goes beyond mere transportation. From the moment you make your booking to the minute you reach your destination, every aspect is meticulously planned and executed to perfection. They strive to provide a seamless and unforgettable experience, ensuring that your special day is as stress-free and enjoyable as possible.
Reliable and Affordable Limo Service in Singapore
One of the biggest misconceptions about hiring a limousine service is that it's prohibitively expensive. However, that's not always the case. With various rental packages and competitive pricing, limousine service in Singapore is surprisingly affordable. Furthermore, the reliability of these services adds to their value proposition. With a limousine service, you won't have to worry about your transportation arrangements. You can trust them to arrive on time and get you to your destination promptly.
Extra Perks: Airport Travel, Hourly Disposal Transport Services, and More
Beyond graduation ceremonies, limousine services are incredibly versatile. They offer services for a wide range of occasions and needs, including airport transfers, hourly disposal services, and even city tours. These added services make limousine rentals a practical and convenient option for various transportation needs in Singapore, whether for business or leisure. A private chauffeur at your service, coupled with the comfort and luxury of a limousine, can make any journey a pleasure.
How to Utilise a Limousine Car Rental on Graduation Day
A graduation day is a memorable event, and what better way to enhance the experience than using a limousine service in Singapore? Here are a few ways to incorporate a limo into your graduation festivities.
Pre-Ceremony Photo Shoot
Kickstart your day with a pre-ceremony photo shoot. A limousine provides a fantastic backdrop for capturing some memorable pictures. Don your graduation attire, gather your closest friends, and let the camera roll. These moments, captured in the luxury of a limousine, will create unique and timeless photos that you'll cherish forever.
Ride to the Ceremony
Make your journey to the ceremony an event in itself. Enjoy the comfort and luxury of a limo ride, easing any nerves before the big event. Celebrate with your friends on the way, and let the chauffeur handle the navigation. Arriving in a limousine also ensures that you make a grand entrance that will turn heads and make a lasting impression.
Post-Ceremony Celebration
After the formalities are done, the real celebration begins. Use the limo service to transport you and your friends to the post-graduation party. With spacious interiors and amenities like top-quality audio systems, you can start the party right inside the limo.
Sightseeing and City Tour
After all the celebrations, consider taking a city tour in the limousine. Singapore has many scenic locations and landmarks that can be even more enjoyable when viewed from the comfort of a limousine. Let the professional chauffeur guide you around the city, making the most of your special day.
Airport Transfer
If you're flying out after graduation or have guests coming in for the occasion, the limousine service can also serve as an airport transfer. Impress your guests by arranging a limousine pickup for them, or bid farewell to your university life in style by taking a limo to the airport.
Dinner Transportation
A formal dinner is often a part of graduation festivities. Using a limousine service to transport you and your family or friends to the dinner venue will add an extra touch of elegance to the evening.
A limousine service on graduation day can elevate the entire experience, making the day even more special and memorable. The options are plenty; it all depends on how you wish to design your day. Just remember, your graduation is a significant milestone, and you deserve nothing less than a grand celebration that matches the occasion. And nothing says 'grand' quite like a limousine ride.
Why Choose Limo-Z as Your Limousine Service Singapore?
When it comes to providing the best limousine service in Singapore, Limo-Z leads the way. Our services blend professionalism, luxury, and reliability in a way that ensures every ride is a memorable experience. With a well-maintained fleet of luxury limousines, friendly staff, and meticulous attention to detail, we aim to exceed your expectations.
So, if you're looking to make a grand statement on your graduation day or need a reliable transportation service in Singapore, consider Limo-Z. Remember — nothing speaks of success and achievement like arriving in a limousine.
Visit limo-z.sg to book your ride today and take your graduation experience to another level.