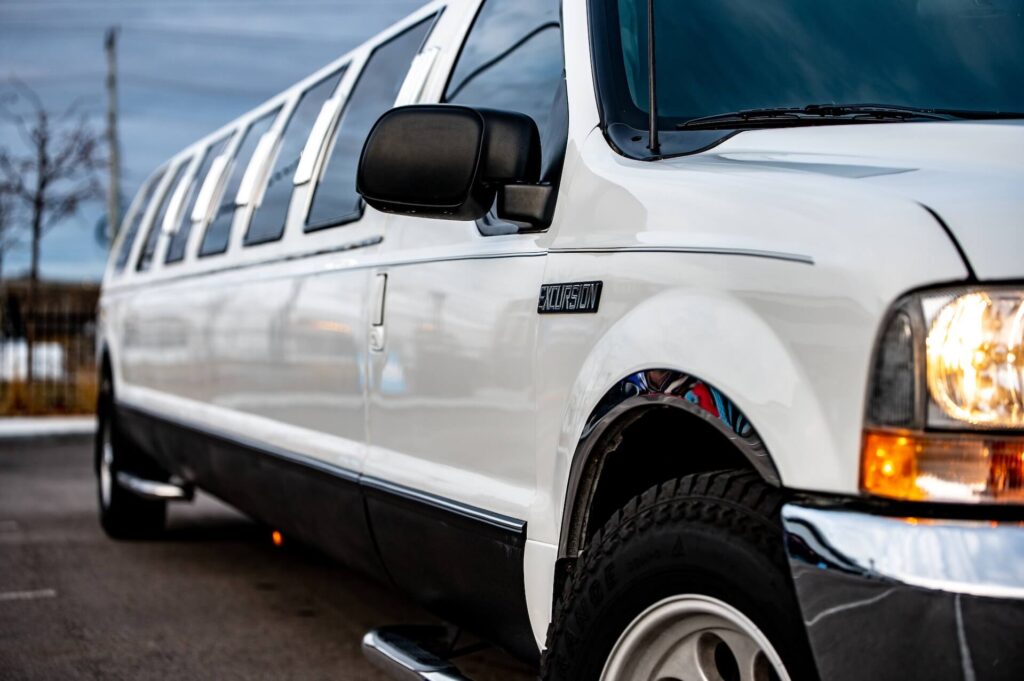 First impressions are lasting impressions, and this holds true, especially in the business world. If you have overseas clients visiting Singapore for a meeting or collaboration, you need to provide them with a luxurious and comfortable experience. The way you receive your clients can say a lot about your company's values and how much you value the relationship. What better way to show your appreciation and professionalism than by booking a limousine service in Singapore?
Why Choose a Limousine Service in Singapore?
Comfort and Luxury
Singapore limousines are not just vehicles; they are a statement of elegance, luxury, and prestige. Whether it's a stretch limousine or a high-end sedan, these vehicles are meticulously maintained and operated by courteous and professional drivers.
A limousine service Singapore offers your clients a super stretch of comfort, from ample limousine boot space for luggage to plush interiors with top-notch amenities. They can relax after a long flight, catch up on emails, or simply enjoy the ride, feeling treated like royalty.
Professional Chauffeur Service Singapore
A professional chauffeur isn't just a driver; they are trained to cater to your transportation needs with the utmost competence. Punctuality, knowledge of the best routes, discretion, and the ability to handle complex scenarios are what set them apart from regular cab drivers.
Singapore's limousine chauffeur service offers private chauffeur services that provide not only transportation but an experience. Your clients will be picked up from Changi Airport by a personal chauffeur, offering them a VIP experience that reflects positively on your business.
Customised Services
Limousine services in Singapore offer a wide range of customisable options, from airport transfer services to hourly disposal services. Depending on your clients' schedules and needs, you can choose packages that suit them best. Whether it's business or pleasure, you can rest assured that the limo service in Singapore can cater to your unique requirements.
Safety and Convenience
Safety is paramount, and with a limousine service in Singapore, it's guaranteed. The professional chauffeur service ensures that the vehicles are maintained in top condition and that the drivers are experienced and licenced.
Booking is easy, and the service provider in Singapore ensures that your clients will be taken care of from pick-up to drop-off. With a fleet of luxury vehicles at your beck and call, the limo service in Singapore makes transportation a breeze.
Rental Options and Services in Singapore
There are various limousine rental services in Singapore that cater to different needs and budgets. From prestige limo services to maxi cab rentals, there's something for every requirement.
Airport Transfer
Singapore airport transfers with a limousine service ensure that your clients arrive in style. With dedicated staff to manage arrangements with the best possible care, your clients' airport travel experience will be unparalleled.
Hourly Disposal
If your clients have multiple meetings or places of interest to visit around Singapore, an hourly disposal service ensures flexibility and convenience.
Corporate Events
For corporate events or leisure outings, the limousine service in Singapore can provide the best possible service with their fleet of premium, premier luxury vehicles. From stretch limousines to luxury sedans, the choices are aplenty.
Ways to Welcome Someone to Singapore on a Limousine
Welcoming someone to Singapore with a limousine is more than just a pick-up service from Changi Airport. It's an experience that can be tailored to make the guest feel unique and appreciated. Here are some exclusive ways to welcome someone to the Lion City in a limo:
Personalised Greeting
A warm, personalised greeting by a professional chauffeur at the airport with a signboard bearing the guest's name adds a touch of class. This simple gesture makes the visitor feel recognised and important right from the moment they step off the plane.
Refreshment and Entertainment
Stocking the limousine with the guest's favourite refreshments, snacks, or local delicacies can make for a delightful surprise. Adding entertainment options such as magazines, newspapers, or music that cater to their preferences makes the ride from the airport to the hotel enjoyable and relaxing.
Customised Tour
If time permits, offering a customised mini-tour of Singapore's key places of interest en route to the hotel can be a great introduction to the city. Iconic spots like Marina Bay Sands, Gardens by the Bay, or the Merlion can be included in the route. A knowledgeable chauffeur can provide insights into Singapore's culture and history, making the journey informative and engaging.
Exclusive Welcome Package
An exclusive welcome package consisting of essential information about Singapore, a local SIM card, discount vouchers for popular attractions, or even a small welcome gift symbolising Singapore can make the guest feel special. A thoughtfully curated package demonstrates consideration and anticipation of the guest's needs.
Concierge Services
Top limousine service providers in Singapore offer concierge services that can be used to make restaurant reservations, book tickets for attractions, or arrange other personal requests. Having a private chauffeur who acts as a concierge can add a layer of convenience, allowing the guest to plan their stay while enjoying a luxurious ride.
Comfort and Luxury Amenities
Ensuring that the limousine is equipped with all the luxury amenities such as Wi-Fi, charging ports, a premium sound system, and comfortable seating allows the guest to work or relax as they please. Everything should be meticulously maintained, and the guest's comfort should be the top priority.
Final Thoughts and Farewell
As the limo ride concludes, a heartfelt farewell by the chauffeur, expressing hope that the guest enjoys their stay in Singapore, leaves a lasting impression. A small farewell note or a token gift can be the cherry on top. By considering these details, a limousine service in Singapore becomes more than just a transport service; it turns into a memorable welcome experience that sets the tone for the entire visit.
Whether for business or leisure, these small gestures make a significant difference in how Singapore is perceived, turning a simple ride into a warm, memorable welcome. Such attention to detail showcases Singapore's hospitality at its best and adds value to the relationship between the host and the guest. It's not just about arriving in style; it's about feeling welcomed, respected, and valued. It's an experience that only a top limousine service in Singapore can offer.
Limo Service in Singapore: A Great Way to Welcome
Welcoming overseas clients is not just about transportation; it's about making a statement and building a relationship. The limousine service in Singapore offers you an opportunity to make that crucial first impression count.
From the fleet of luxury vehicles to the professional chauffeur service, everything about the limousine service in Singapore shouts elegance, comfort, and prestige. Your clients are not just travelling; they are enjoying an experience that speaks volumes about your company's values and commitment.
Choose the Best Limousine Service Singapore Has to Offer: Limo-Z
If you're looking to provide the best travel experience for your clients in Singapore, consider Limo-Z. With our top-notch limousine services and dedication to helping customers plan, you can ensure that your clients are in the best hands. We offer a wide range of services that can be tailored to your needs, ensuring that your clients are not only transported but are also made to feel special, respected, and valued. Visit Limo-Z and make your first impression a lasting one.