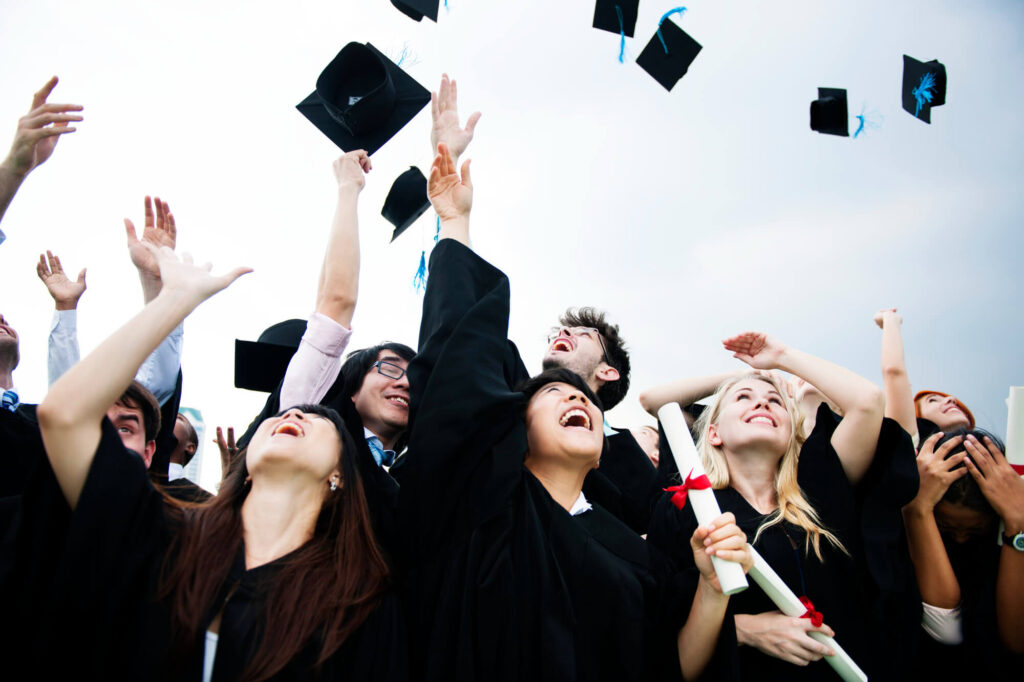 Graduation marks a pivotal moment in one's life. It is both an ending and a beginning—a fresh chapter dawning amidst the nostalgia of a journey that has been. Every graduate yearns to make this day memorable, a feat that can be significantly amplified by opting for a private limousine service in Singapore. Riding in style as heads turn to mark your arrival adds an extra layer of grandeur to your special day.
Limousine transportation has long been seen as a symbol of luxury, style, and status. These private cars are not just a mode of prestige transport; they are a statement of your personality. Imagine yourself stepping out of a sleek limousine on your graduation day. Your distinctive entrance elevates the event, which is already brimming with significance and grandeur. The message is clear: you're not just arriving; you're making a grand statement that makes you stand out, boosting your confidence in the process.
The limousine transfer service experience transcends its visual appeal. These elongated beauties offer more than a ride; they offer a complete package and an unparalleled experience. Sliding into the plush leather interiors of a limousine, you are immediately enveloped by an array of amenities designed to ensure comfort and entertainment. High-quality audio systems, personalised climate control, comfortable seating, and often a minibar combine to ensure that your journey is as extraordinary as your destination.
Nestled in the heart of Singapore, the vibrant cityscape is home to Limo-Z, a premier limousine rental service dedicated to transforming ordinary rides into unforgettable experiences. Limo-Z's impressive fleet of top-tier limousines, each equipped with a professionally trained chauffeur, ensures not just a stylish ride but a safe and smooth one as well.
Creative Uses for a Limousine Service in Singapore on Your Graduation
A graduation ceremony marks a testament to years of hard work, dedication, and perseverance. So why not extend the celebration beyond just the event? An hourly disposal limousine service Singapore offers like Limo-Z, offers you numerous innovative ways to make your day truly special:
Pre-Graduation Party: Kick off the celebrations with a pre-graduation party in the spacious limo rental service. Invite close friends to enjoy the plush interior, high-quality audio systems, and party atmosphere as you head to the venue.

Personalised City Tour: Extend the celebrations post-ceremony with a city tour. Enjoy the view of Singapore's stunning landmarks, like Marina Bay Sands and Merlion Park, from the comfort of your limousine. The chauffeur can stop at your favourite places around the city, adding a personalised touch to your tour.

Post-Graduation Celebration: Bring the party back to the limo after the ceremony. Gather your friends for a joyous post-graduation celebration as you cruise through the city streets, continuing the festivities with music, laughter, and shared joy of achievement.

A Luxury Dinner Trip: Use the limousine service to transport you and your loved ones to a graduation dinner at a high-end restaurant. The journey to and from the restaurant in a limo adds an extra layer of elegance to the occasion.

Photo Shoot: Make your graduation day photo shoot extraordinary with the limousine as a backdrop. Whether it's group photos with your graduating class or a few solo shots, a luxury limousine adds a touch of sophistication to your pictures.

Surprise Ride for Parents or Guardians: Express your gratitude to those who supported your journey by giving them a surprise limousine ride. It's a delightful and memorable way to say thank you.

With these creative uses, a limousine service in Singapore can help elevate your graduation day from a memorable event to an extraordinary experience.
Benefits of Hiring a Chauffeured Limo for Your Graduation
Choosing a Singapore limousine service for your graduation day brings several compelling benefits:
Convenience and Comfort: With a professional chauffeur service at the wheel, you're free from worries about navigating traffic, finding parking spaces, or reaching your destination on time. Relax in the plush seats as you're transported from your doorstep to the graduation venue and back.

Stress-Free Experience: Graduation day comes with its share of nerves and excitement. Eliminate the added stress of commuting by opting for a limousine transport service. The punctuality and reliability offered by services like Limo-Z ensure you reach your ceremony relaxed and on time.

Safety: After a night of celebration, driving can be a risk. A dedicated chauffeur service in Singapore guarantees a safe ride home, allowing you to enjoy your special day without worrying about the journey back.

Luxury and sophistication: There are few vehicles that match the elegance and luxury of a stretch limousine. Arriving at your graduation in a sleek limousine pick-up is sure to turn heads, giving you the grand entrance that you deserve on this special day.

Memorable Experience: Beyond transportation, a limousine ride offers a unique and memorable experience. The luxurious comfort, the VIP treatment, and the exclusivity of the ride adds to the specialness of your graduation day.

Impressive Photos: A limousine provides a stunning backdrop for your graduation day photos. It's not every day you have the opportunity to pose with a luxury vehicle, making for some remarkable and memorable shots.

Space for Everyone: If you plan to celebrate with a group, a limousine's spacious interiors ensure there's room for everyone. You can all travel together, making the journey part of the celebration.

Choosing a limousine service like Limo-Z in Singapore will ensure your graduation day is as extraordinary and memorable as you've dreamed it to be.
Travel in Style: Choose Your Best Limo Service Car Rental from Limo-Z's Diverse Fleet
Limo-Z offers a wide variety of vehicles to suit your unique needs.
45-Seater Coach: Ideal for large groups, this vehicle ensures that everyone arrives together in style.
Mercedes E-Class: An embodiment of luxury, this car is perfect for those seeking an elegant, high-end experience.
Mercedes Viano/MMaxicab: Spacious yet stylish, this vehicle is a great choice for medium-sized groups.
Toyota Alphard/VVellfire: Offering luxurious interiors and a sleek exterior, this vehicle ensures that you travel in comfort and style.
Toyota Hiace 13-Seater: Perfect for larger groups, this vehicle combines practicality with luxury.
Mercedes S500 W223: Experience the pinnacle of luxury with this premium vehicle.
At Limo-Z, we have a fleet that meets different needs, sizes, and budgets. Whether you're celebrating alone, with your family, or with a group of friends, we can provide a ride for you at an hourly disposal service. Our top-of-the-line vehicles, coupled with excellent customer service, ensure that your limousine and personal chauffeur experience is perfect down to the last detail.
Create an Unforgettable Graduation Day with The Best Limousine Service Singapore Has: Limo-Z
Let's visualise your graduation day: dressed to impress, a sleek limousine from Limo-Z pulls up to your doorstep, and a courteous private chauffeur holds the door open for you, leading you into the luxurious interior. As you settle into the plush yet luxurious leather seats, your favourite music wafts softly in the background (because you asked for it). The limousine car pulls up to your graduation venue, and as you step out, all eyes are on you. This is the grand entrance you've always dreamed of, and it's now a reality with Limo-Z.
Limo-Z ensures that your big day is not merely an event but an unforgettable experience. Remember that your graduation day is a significant milestone deserving of a grand celebration. So why not make it memorable with Limo-Z, the leading limousine service in Singapore? After all, you've worked tirelessly for your degree. Now it's time to treat yourself to a ride that matches your accomplishment. Limo-Z is at your service, ready to make your graduation day extraordinary. Book your top limousine SG ride in advance today.