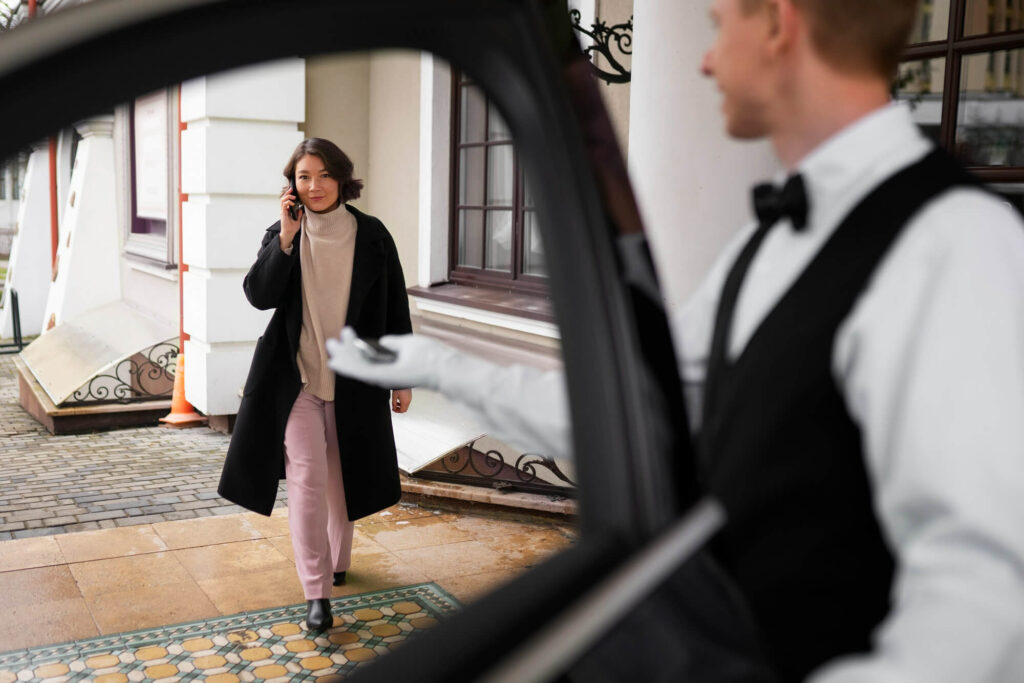 Amidst the stunning cityscape of Singapore, there thrives an innovative company, Limo-Z — they have set the bar high in the limousine service industry. With a commitment to premium service and strategic collaboration, Limo-Z has significantly contributed to hospitality excellence in Singapore. Let's delve into the dynamics of Limo-Z's operations and their impact on the broader hospitality landscape.
What Does the Singapore Hospitality Industry Consist Of?
The hospitality industry is a vast sector that encapsulates various sub-sectors, all designed to provide supreme experiences to clients. Key sectors include:
Food and beverage
Hotels and lodging
Travel, and tourism, and
Event planning
Each of these sectors revolves around a singular concept — customer satisfaction. It's all about making clients feel special, indulged, and looked after, making them want to return.
In this expansive industry, Limo-Z plays an integral role by offering an exceptional transportation service. They aren't merely a part of the journey; they are a significant part of the overall experience. By extending the principles of the hospitality industry into their operations, Limo-Z ensures that clients feel valued and cared for from the moment they set foot in one of their limousine pick-ups.
How is Limo-Z's Chauffeured Limousine Service in Singapore Changing the Game?
Traditional limousine services and taxi providers have focused primarily on getting clients from point A to point B. However, Limo-Z has changed the rules of the car service industry. Instead of being just a transportation rental service, they concentrate on the overall experience of the journey.
The ride in a Limo-Z limousine transfer service isn't just about travel — it's about luxury, comfort, and creating memorable experiences. Each journey is crafted with the client's needs in mind, ensuring that the hourly disposal service exceeds the usual expectations associated with limousine travel.
How Do Strategic Collaborations Enhance Limo-Z's Limousine Services in Singapore?
Limo-Z's philosophy includes a belief in the power of strategic partnerships. Through collaborations with leading hotels, airlines, and event management companies, they ensure that premium transport service starts the moment a client sets foot in Singapore and continues until their departure.
Each collaboration brings something unique to the table. For instance, partnering with hotels enables Limo-Z to provide seamless check-ins and check-outs, while collaborations with airlines make it possible to meet clients directly at the airport, offering a warm welcome or a fitting farewell. This collaborative approach allows Limo-Z to go the extra mile to ensure client satisfaction.
The Role of Limousine Car Rental Fleets in the Hospitality Industry
The luxury hospitality sector is one that thrives on the principle of perfection. In this realm, even the minutest of details hold significant importance, and transportation plays a critical role in shaping the client's overall experience. In particular, limousine services like those provided by Limo-Z can greatly enhance the customer journey in a number of ways.
High-End Hotels and Restaurants
For luxury hotels and restaurants, their collaboration with Limo-Z extends their sphere of influence and service excellence beyond their physical location. Here are several instances where limousine services can enhance their offering:
Airport Transfers: Welcoming guests at the airport in a Limo-Z limousine sets the tone for a high-end experience right from the start. It ensures a seamless transition from their flight to the comfort of their hotel room or dining venue.

City Tours: Limo-Z can provide custom city tours for hotel guests who want to explore Singapore in style. It is an excellent way to enhance guests' experiences while staying in luxury hotels.

Special Occasions: Be it a romantic date night, an anniversary dinner, or a milestone celebration, sending a limousine for guests can make their special day even more memorable.
Event Management Companies
For event management companies, transportation logistics are a critical part of ensuring an event's success. Limo-Z's expertise can greatly contribute to the following scenarios:
Corporate Events: Whether it's for top-tier executives, keynote speakers, or valued guests, Limo-Z's limousine rental services can add a touch of luxury to corporate events, leaving a lasting impression.

Weddings: For weddings, a premium limousine service Singapore offers, like Limo-Z can provide sophisticated transport for the couple, their families, or guests, making the day even more special.

Music Concerts and Festivals: Limo-Z can offer VIP transfers for artists, special guests, or high-ticket holders, elevating their experience.

Sporting Events: For major sporting events, Limo-Z's limousines can provide premium transportation for athletes, officials, or VIP spectators.

Airlines
In the aviation industry, chauffeur services in Singapore like Limo-Z's can provide a seamless transition between the air and the ground. This can be especially beneficial for:
First and Business Class Passengers: Airlines can enhance their premium passengers' experience by offering Limo-Z's limousine services as part of their travel package.

Air Crew Transport: Providing reliable and luxurious transport for aircrew members ensures they are well-rested and prepared for their upcoming flights.
Through strategic collaborations across the hospitality industry, Limo-Z's premium limousine service in Singapore can greatly enhance the customer experience, setting a new standard for luxury and convenience.
What Makes Limo-Z Stand Out as a Limousine Transport Service Singapore Offers?
Limo-Z's approach to providing private limousine services in Singapore is what sets us apart in the industry. We focus on creating an unparalleled client experience in three key areas:
Personalised Service: Every journey with Limo-Z is tailor-made to meet each client's needs. We go the extra mile to ensure the client's comfort and satisfaction, whether it's a preferred route or a specific in-car service.

Professional Chauffeurs: Limo-Z's private chauffeurs are not just drivers; we are professionals trained to deliver a luxury service. Our in-depth knowledge of Singapore, professionalism, and dedication to service make every journey with Limo-Z an exceptional experience.

Use of Technology: Limo-Z leverages cutting-edge technology to enhance the client experience. This includes real-time tracking, efficient booking systems, and state-of-the-art in-car amenities, ensuring every journey is as convenient and comfortable as possible.
Book the Best Limousine Service Singapore Provides Today
To experience the luxury and service of Limo-Z's premium Singapore limousine service, visit https://limo-z.sg/. Immerse yourself in a world where excellence is the standard, not the exception.