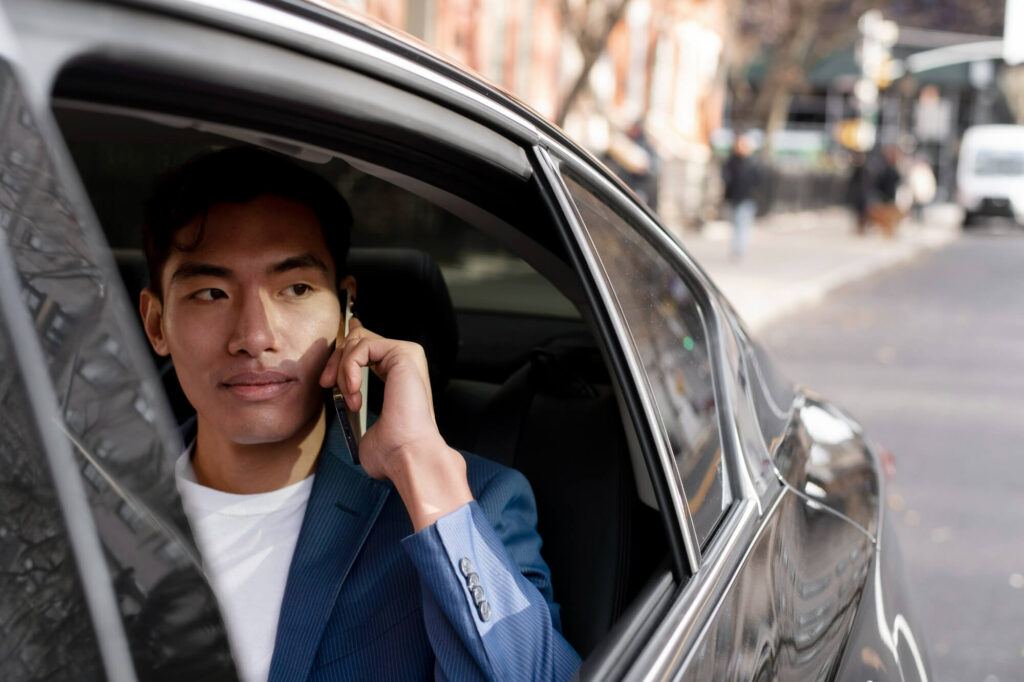 Singapore, celebrated for its multicultural vibrancy, ultra-modern cityscape, and mouthwatering culinary scene, has steadily secured its position as a premier luxury destination in the global tourism landscape. While its irresistible mix of cultural riches and modern attractions takes centre stage, one cannot overlook the transformative role of an industry that's quietly flourishing: private limousine service in Singapore.
Luxury Tourism and Limousine Services: A Perfect Match in Singapore
Catering to the refined tastes of luxury tourists, limousine services offer an immersive and grand travel experience, setting the perfect tone for an unforgettable Singaporean sojourn. These car rental services go beyond what is expected by personalising every ride to match individual needs. The appeal lies not only in the exclusivity and luxury of the vehicles but also in the seamless blend of comfort, privacy, and professional chauffeuring at your hourly disposal, making every journey, be it for sightseeing, corporate travel, or airport transfers, an indulgence in itself.
The Role of Limousine Services in Singapore for Various Tourism Sectors
Business Tourism
Business tourists, for whom time, comfort, and privacy are paramount, find Singapore limousine services to be an excellent fit. With these services, airport transfers and transport to meetings or corporate events become hassle-free and punctual, allowing business travellers to stay focused on their objectives while experiencing the city's luxury transportation firsthand.
Leisure Tourism
For leisure tourists, limousine services make sightseeing in Singapore a luxurious affair. Picture this: cruising in a sleek limousine to iconic attractions like Marina Bay Sands, Universal Studios, or the enchanting Gardens by the Bay. This isn't just about point-to-point limousine transport ; it's an opulent experience that begins right at their hotel doorstep.
Event Tourism
Events, be they global conferences, music festivals, or grand weddings, are incomplete without the right touch of luxury transportation and chauffeured services in Singapore. Here too, limousine rental services play a crucial role, adding a dash of glamour and grandeur to these occasions, perfectly in line with Singapore's premium lifestyle.
Unravelling the Luxury Tapestry with Limousine Services Singapore
While we've already explored how limousine transfer services contribute to business, leisure, and event tourism, let's delve a bit deeper into how they weave themselves into the luxury tapestry of Singapore.
Limousine car services in Singapore have a distinct allure that resonates with the city's reputation for top-tier luxury. For instance, consider the personalised experiences that these services offer. The luxurious interiors of the vehicles, the promptness of the service, and the privacy guaranteed by experienced private chauffeurs are all thoughtfully curated aspects of the VIP journey. These small yet significant details add up to create a luxurious transportation experience that leaves a lasting impression on travellers.
Furthermore, these services cater to a diverse range of client needs. Whether you're a solo traveller seeking a smooth ride to the airport or a group wanting to tour the city's nightlife in style, there's a limousine service tailored to your specific requirements. The versatility of these services makes them an integral part of Singapore's luxury landscape.
Additionally, in a city-state where punctuality is a way of life, limousine hourly disposal services maintain strict adherence to timelines. The assurance of reaching your destination on time every time adds to the reliability and charm of these personal chauffeur services.
Lastly, the quality and variety of pick-up maxi taxi vehicles provided by limousine services cannot be overlooked. From sleek sedans for discerning business traveller to spacious vans for group travel and luxury coaches for large delegations, the fleet is extensive and well-maintained, ensuring a luxurious ride for everyone.
The Future is Bright for Chauffeured Limo Fleet in Singapore
The future of limousine services in Singapore's thriving tourism landscape is undeniably bright. As the city continues to cultivate its image as a luxury destination, limousine services at an affordable rate are poised to grow in tandem. Their role as the torchbearers of opulent travel in Singapore is likely to expand, further cementing their position in the city's dynamic tourism ecosystem.
Book Your Limo Service in Singapore Today
Limousine services Singapore offers are an integral element of its booming tourism industry, reflecting the city's penchant for luxury and top-tier service. By offering superior travel experiences that are in sync with Singapore's global appeal, we enrich every tourist's journey, turning it into an exclusive adventure of comfort and elegance.
If you are planning a trip to the Lion City, don't miss out on an exceptional journey with Limo-Z, a trusted limousine transportation service provider in Singapore.
Book your ride with the top limousine SG offers today!