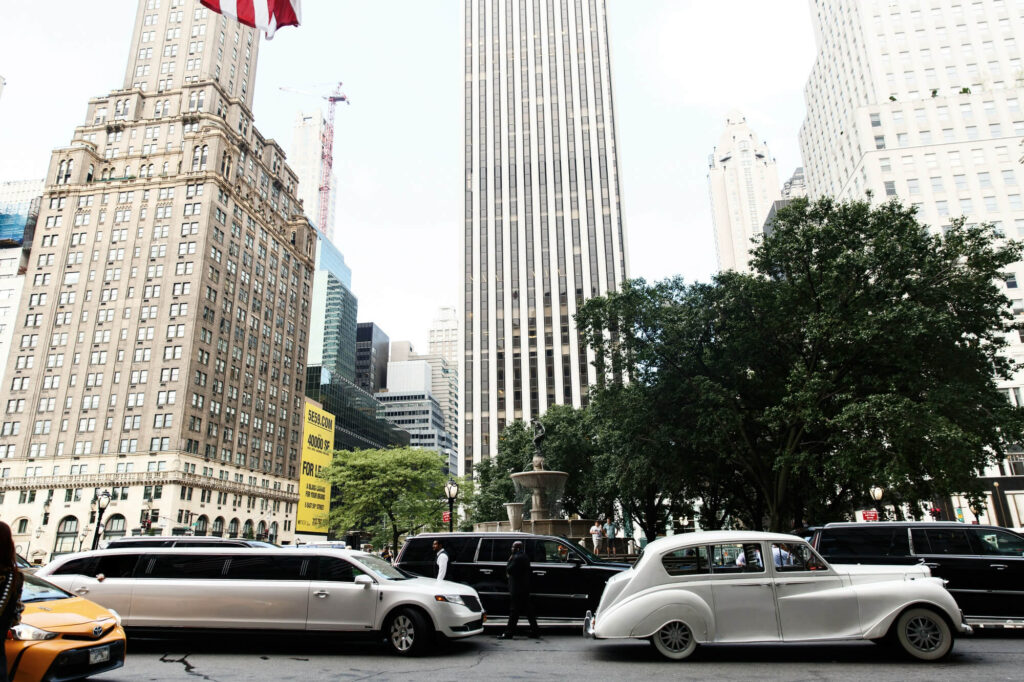 Nothing quite matches the elegance and status of travelling in a limousine when it comes to opulent modes of transportation. Private limousine services are a growingly popular option for numerous events in Singapore, a vibrant, cosmopolitan city recognised for its refinement and style.
Stretch limos are one of the many styles of limos that are offered, though, so some individuals may be unclear about the distinctions between the two. In this guide, we'll look into the characteristics, dimensions, background, and other things that make limousines and stretch limos different from one another when provided by reliable limousine services Singapore offers.
Limousine Services in Singapore: An Icon of Timeless Elegance
Limousines have long been synonymous with luxury and class. These chauffeur-driven vehicles exude sophistication and are often preferred for corporate events, weddings, and upscale social gatherings. The primary features that distinguish Singapore limousine services from other vehicles are their elongated bodies and spacious interiors. Traditional limousines typically have a longer wheelbase, which gives them a distinctive appearance.
Size: Limousine transportation comes in various sizes, accommodating different passenger capacities. The standard limousine can typically seat six to eight passengers comfortably. However, larger variants can accommodate up to 16 passengers or more. Their roomy interiors' plush leather seating, climate control, cutting-edge entertainment systems, and beverage stations ensure a pleasant and enjoyable travel experience.
History: Limousine transfers have a long history dating back to the early 1900s, when they were first used as upscale escorted transportation vehicles. According to legend, the word "limousine" comes from the Limousin area of France, where shepherds once wore characteristic headwear that resembled the vehicle's covered compartment. As they have served the affluent and added a touch of grandeur to numerous events, limos have developed over time to become a symbol of elegance and status.
Occasions for Limousine Services: Limousine pick-up car services are often associated with formal events and celebrations, including weddings, proms, corporate events, and airport transfers for VIP guests. The presence of a limousine car at any event adds an aura of glamour and sophistication.
Stretch Limo Fleets: Taking Luxury to New Lengths with Limo Service Car Rentals
While all stretch limos are limousines, not all limousines are stretch limos. By lengthening the base vehicle and expanding the interior space, stretch limousines are a specialised variation of the conventional limousine. They offer an even more spacious and opulent setting for passengers, making them the epitome of luxury transportation.
Size: The defining characteristic of stretch limos is their elongated structure. In comparison to regular limousines, they can be significantly longer, accommodating more passengers. Stretch limos in Singapore can seat anywhere from 10 to 20 passengers, depending on the model and configuration. The additional space allows for various entertainment amenities, including premium sound systems, minibars, and mood lighting.
History: Stretch limos gained popularity during the 1950s and 1960s, when they were first introduced as a symbol of luxury travel. These vehicles were frequently used by celebrities, dignitaries, and heads of state, cementing their status as the pinnacle of elegance. Over time, stretch limos have become a staple in the limousine industry and are now accessible to a broader range of clients.
Occasions for Stretch Limo Services: Super stretch limos are perfect for large groups and extravagant celebrations. They are typically used for parties to celebrate birthdays, anniversaries, business meetings, bachelor and bachelorette parties, and other events where a little extravagance and flare are desired. Stretch limo transfer services are also the ideal choice for partygoers looking for a fancy night out.
Considerations When Deciding Between a Chauffeured Stretch Limo and a Limousine Transport Service
When deciding between a stretch limo and a limo for your event or occasion, there are a number of important factors to consider. You may make an informed choice that fulfils your wants and preferences entirely by being aware of these distinctions. Every kind of vehicle has unique advantages of its own.
1. Number of passengers and group size: The number of passengers who will be travelling together is the first and most important element to take into account. Limousines are ideal for smaller groups, typically accommodating up to eight passengers comfortably. If you have a larger group, a stretch limo might be a more suitable option, as they can accommodate anywhere from 10 to 20 passengers. Assessing your guest list will help you determine which vehicle can best accommodate everyone in your party.
2. Interior Space and Amenities: Both limousines and stretch limos are renowned for their opulent interiors and amenities, but the stretch limo takes it a step further. The additional length of a stretch limo allows for more space to include luxurious features like upgraded sound systems, flat-screen TVs, fibre optic lighting, mini bars, and even dance floors. If you desire a vehicle with a wide range of entertainment options for your guests, a stretch limo might be the better choice.
3. Event Type and Atmosphere: Consider the nature of your event and the atmosphere you wish to create. Limousines are ideal for formal events like weddings, business meetings, and luxury celebrations because they emanate a timeless, traditional elegance. Stretch limos, on the other hand, provide a festive atmosphere and are frequently chosen for special occasions like proms, bachelor/bachelorette parties, and birthdays. The entire experience for you and your guests will be improved by matching the vehicle's atmosphere with the sort of event you are hosting.
4. Financial and Cost Factors: Any decision-making process heavily depends on the budget. Stretch limousines provide additional amenities and room, but their rental costs are often higher than those of regular limousines. Think over your financial limitations and compare them to the advantages that each vehicle type has to offer. You may choose a trustworthy limousine service in Singapore that fits your budget while still offering a premium experience thanks to the many packages and options that they provide.
5. Distance and Travel Time: The comfort and facilities of the car are much more important if you expect a lengthy travel time or intend to make a long trip. While both limousines and stretch limos are built with the comfort of their passengers in mind, longer excursions could be more pleasurable in a stretch limo, especially if you're travelling with a larger party.
6. Accessibility and Parking: Take accessibility and parking into account when planning the logistics of your event.
Stretch limos, due to their size, may require more consideration when it comes to parking arrangements. Make sure the limousine company you choose is familiar with the venue and can meet any special needs.
The choice between a traditional limousine and a roomy stretch limo offers an unmatched degree of luxury and comfort for your transportation needs. The variety of events that Singapore's limousine services are prepared to cater to ensures a distinctive and fashionable experience.
Book Your Top Limousine SG Offers or Limo Service in Singapore Today
Look no further than Limo-Z if you want to take your event to the next level with amazing limousine services in Singapore. They have a fleet of luxurious stretch limos and limousines, and they provide a variety of packages that may be customised to meet your demands. Limo-Z's skilled drivers and flawless service guarantee a seamless and enjoyable ride for every occasion, from weddings to business functions or a night out with friends. Book with Limo-Z today to add a touch of elegance and sophistication to your special occasion.