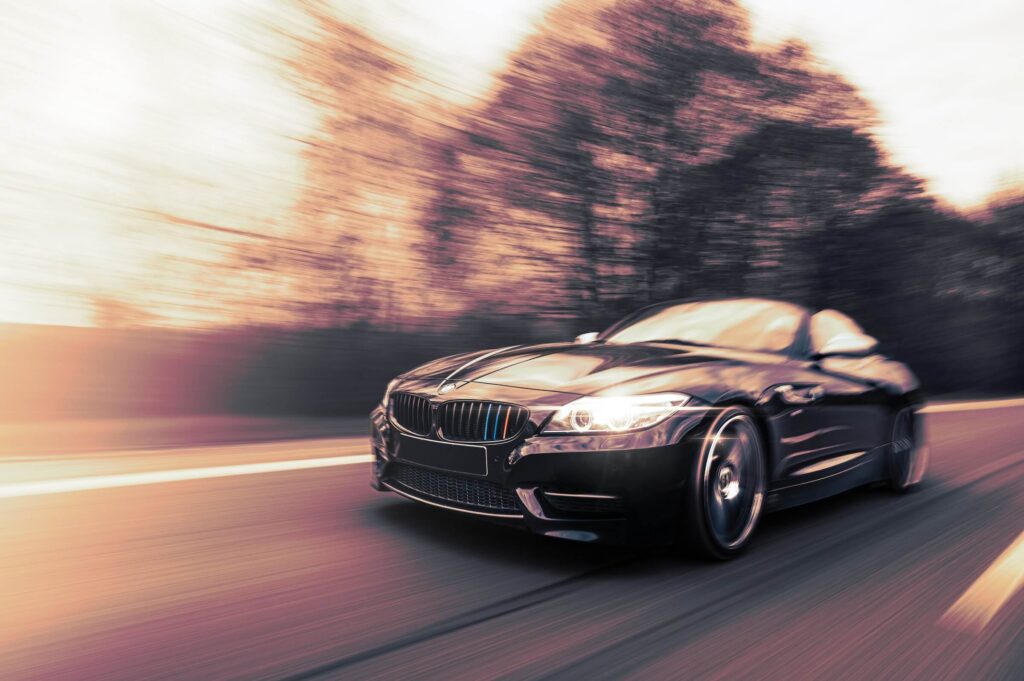 When the lights dim and the atmosphere buzzes with excitement at Singapore's major sporting events, an often-underappreciated element comes into play: the luxury and professionalism of a limousine service. Singapore, renowned for its meticulousness and penchant for the finest experiences, is seeing an increasing number of sports enthusiasts choose private limousine services for their transportation needs. So why exactly are services like Limo-Z gaining traction among eventgoers?
The Lure of the Limousine
In Singapore, a city that's no stranger to opulence and impeccable service, the limousine stands as a symbol of prestige and luxury. Beyond its sleek exterior and plush interior, it's the experience that a limousine service in Singapore offers that truly sets it apart. When you think of a limo service in Singapore, what often comes to mind? For many, it's the picture of a courteous and professional chauffeur, immaculately dressed, holding the door open for passengers, ensuring a smooth and hassle-free journey to their destination.
Elevate the Sporting Experience with Limousine Services
Chauffeur Expertise: Hiring a limousine means you're not just getting a vehicle; you're employing a professional chauffeur service in Singapore. The chauffeurs are more than drivers; they're seasoned professionals, familiar with every nook and cranny of the city. They can navigate through traffic effortlessly, ensuring that you arrive at the sporting event on time.
Airport Transfers Made Seamless: Many international fans fly into Changi Airport to catch the biggest sporting events. From here, limousine airport transfer services like those offered by Limo-Z provide a seamless transition, turning a mundane airport travel experience into a luxurious affair.
The Versatility of Limousines: Whether you're a solo attendee or part of a larger group, there's a limousine to cater to your needs. From stretch limousines that can host a mini-party to maxi limousines for bigger groups or even premium car services like Mercedes, the limousine rental services in Singapore cover all bases.
Privacy and Comfort: Unlike a regular taxi or cab, limousines offer a private space for passengers. If you're in Singapore for business or a game, the backseat of a private limousine service can easily transform into a temporary workspace or relaxation zone.
Beyond the Ride: Additional Perks of Singapore Limos
Easy Booking: With limousine services in Singapore moving online, booking has become a breeze. Platforms like Limo-Z offer easy-to-use interfaces, making it simple even for visitors unfamiliar with Singapore's terrain.
Personalised Services: The top limousine services in Singapore, such as Limo-Z provide personalised services. Need an hourly disposal service or a particular pick-up point? Or perhaps you have specific places of interest you'd like to visit before the game? With a limousine service, your wish is their command.
Safety and Reliability: One of the most commendable aspects of a limousine service in Singapore is the attention to safety. With meticulously maintained vehicles operated by courteous and professional drivers, rest assured that your journey will be as safe as it is comfortable.
Limos for Sporting Events: The Perfect Chauffeured Ride for Every Fan
Sporting events are the epitome of excitement, energy, and community. Whether you're headed to the Super Bowl, catching a baseball game, or witnessing a grand motor race, your mode of transportation can play a significant role in amplifying the experience. Limousines, with their style, comfort, and capacity, are becoming the top choice for many sports enthusiasts. Here's a guide to the best types of limos for different sporting events:
Stretch Limousines: The classic choice for any event, stretch limousines combine elegance with practicality. With a capacity to seat anywhere from 6 to 20 people, they are perfect for medium- to large-sized groups of fans. The comfortable leather seating, ambient lighting, and in-built bar facilities can set the mood before the game even begins.

SUV Limousines: Want to make a grand entrance? SUV limos, such as the Cadillac Escalade or Hummer H2, offer a blend of ruggedness and luxury. Their spacious interiors can comfortably accommodate large groups, making them ideal for tailgating parties. Equipped with advanced audio systems, fans can keep the team spirit alive by playing anthems and chants on the way to the game.

Limo Buses: For those big matches where you're rallying all your friends, limo buses are the perfect fit. They can host larger groups, upwards of 30 people. Complete with plush seating, dance floors, and even poles, they're a party on wheels. The large space is ideal for those who want to bring along sporting gear or tailgating equipment.

Sedan Limousines: For a more intimate experience, sedan limos like the Lincoln Town Car or Chrysler 300 are perfect for smaller groups or couples. They provide a touch of class without being too flashy. Their compact size ensures easy navigation through busy event traffic, allowing fans to reach the venue without a hassle.

Classic Limousines: Vintage enthusiasts heading to historic stadiums or classic sports events might prefer an antique limo. These vehicles, like the Rolls Royce Phantom or the Bentley S2, give a nostalgic touch to the experience. While they might lack some modern amenities, they make up for it with their charm and elegance.

Arrive in Style with Limo-Z as Your Limousine Service in Singapore
Singapore's sporting events, whether it's the F1 race or a major football match, are not just about the game but the entire experience surrounding it. And what better way to elevate this experience than by arriving in style, with the city's best limousine service in tow? If you're looking to blend luxury, reliability, and unparalleled service, consider Limo-Z.
Dedicated to helping customers plan their transportation arrangements with the best possible service, our fleet of luxury vehicles is meticulously maintained and operated by courteous and professional drivers, ensuring that every moment you spend with us, you're treated like royalty. Book your ride today!