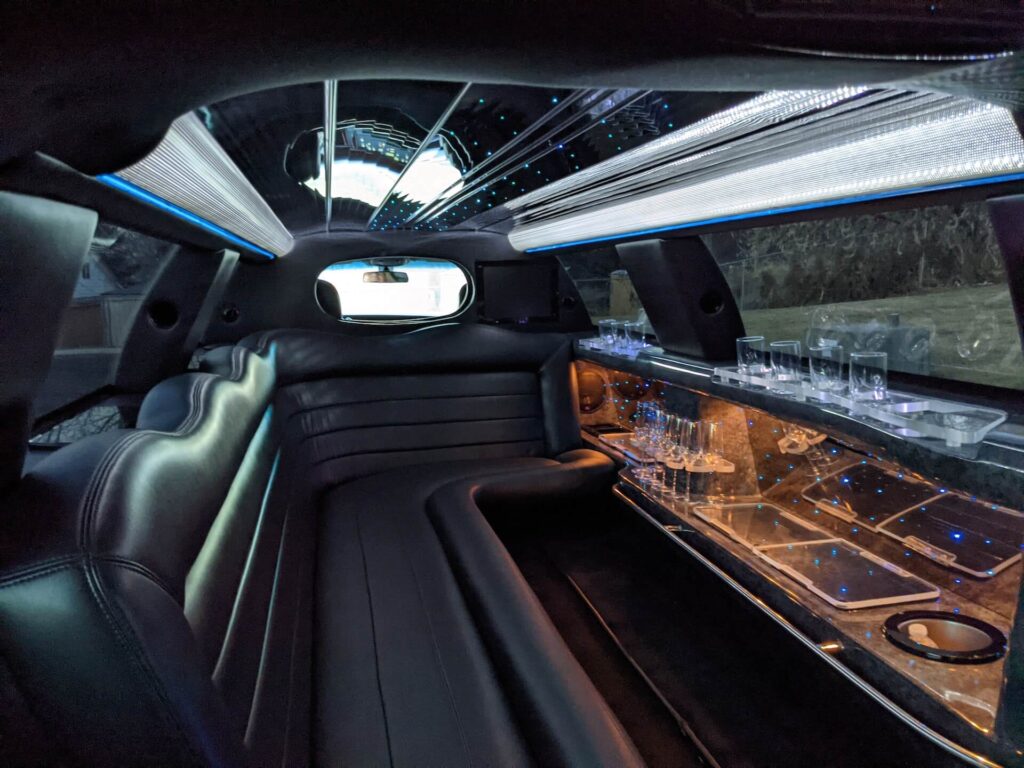 The hectic lifestyle in Singapore might be exhausting for some, so it's important to take some time for yourself at the end of the day to rest and unwind — one of the best times for that. During a Singaporean happy hour. Having a drink with some nice friends is hard to beat. Why not arrive in grand style with a private limousine service and make the whole thing even more unforgettable?
Why Choose a Limousine Service for Happy Hour in Singapore
Choosing a Singapore limousine services for your happy hour escapade offers several benefits, including:
1. Comfort and convenience
You won't have to worry about parking, traffic, or navigation if you choose a limousine service. You can take it easy and enjoy the ride to your preferred pub or restaurant in Singapore when you have a dependable driver.
2. Security
Driving is dangerous after indulging in happy hour libations. A limo service gives you the peace of mind that your friends and you will get home safely thanks to a skilled driver.
3. Luxurious
Your happy hour experience will be enhanced by arriving at a hip bar or club in Singapore in a beautiful limousine rental. It's the ideal method to wow your friends and coworkers.
4. Personalised Experience
A customised experience catered to your interests is provided by a limousine services Singapore offers. Whether you want a party bus, stretch limo, or luxury car, you'll discover the ideal choice to suit your taste.
Choosing the Perfect Limousine Service in Singapore
With so many limousine rental services available in Singapore, how do you choose the right one for your happy hour experience? Here are some essential factors to consider:
1. Reputation and credibility
Read online reviews, ratings, and testimonials to find a reliable and reputable limousine service in Singapore. Look for a company with a track record of punctuality, professionalism, and outstanding customer service.
2. Fleet selection
Different limousine transfer services offer a diverse fleet of luxury vehicles, from sedans to stretch limos. Select a service that can accommodate your group size and match your preferred level of luxury and style.
3. Pricing and packages
Compare prices among different limousine services in Singapore and look for transparent pricing with no hidden fees. Some services may offer special packages for happy hour or specific events.
4. Chauffeur experience
The quality of the chauffeur is essential. Choose a limousine service that employs experienced, courteous, and professional chauffeurs who prioritise your safety and comfort.
5. Amenities and services
Some limousines come with amenities like a minibar, entertainment systems, mood lighting, and Wi-Fi. Choose a service that offers the features you desire for a memorable happy hour experience.
Enhancing Your Happy Hour Experience with Private Limousine Services Singapore
Limousine car services add an extra layer of luxury to your happy hour experience. Here are some tips to make the most of it:
1. Pre-plan your route
Discuss your itinerary with the limousine service in advance. Whether you're bar-hopping or heading to a single venue, ensure your chauffeur knows the plan.
2. Set the mood
Most limousines come with mood lighting and entertainment systems. Create a playlist, adjust the lighting, and set the tone for an unforgettable happy hour experience.
3. Enjoy the amenities
Make the most of the amenities offered by the limousine service in Singapore has for you. Sip a drink from the minibar, watch your favourite show on the entertainment system, or simply relax in the luxurious interior.
4. Extend the night
After happy hour, consider extending your limousine experience. Explore the nightlife of Singapore, go for a late-night meal, or simply enjoy a leisurely ride around the city.
Book the Best Limousine Rental Service Singapore has to Offer
In Singapore, taking a limousine to happy hour is a fantastic way to unwind after work and enjoy the vibrant nightlife of the city. Your happy hour experience will be exceptional because of a knowledgeable chauffeur, luxurious surroundings, and a stylish car. Due to our outstanding customer service, competitive pricing, and luxurious fleet, Limo-Z is the top supplier of limousine services in Singapore. 
Whether you're organising a business function or a night out with pals, Limo-Z is the ideal option for an opulent and pleasant trip. Book your limousine with Limo-Z and elevate your happy hour experience in Singapore.