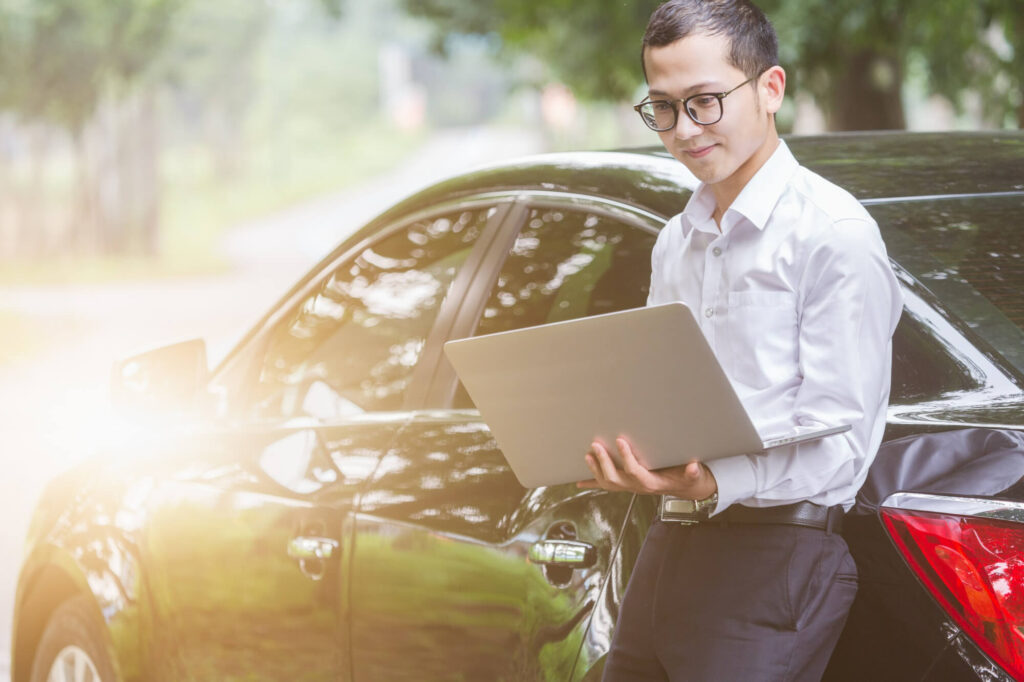 Imagine gliding through the pulsating heart of Singapore, a realm where tradition meets innovation, in a chariot designed for royalty. The soft melody of luxury caresses your senses as the cityscape blurs outside the tinted windows. Time ceases to matter, and the journey becomes a destination in itself.
Welcome to the world of full-day limousine services Singapore offers, where every moment is a bespoke experience handcrafted to perfection — for every ride. The full-day limousine package is not just a transportation option; it's an invitation to an elite club where sophistication, convenience, and elegance reign supreme for hours.
Understanding the Full-Day Package of Limousine Services in Singapore: What's Inside?
The idea of a full-day private limousine service in Singapore can sound grand, but what does it entail? Let's take a closer look at its components:
On-Demand Availability: The limousine transfer service is yours for the entire day. From morning until night, it waits at your beck and call, ready to whisk you to your next destination without delay.
Personalised Itinerary: You choose where and when to go. Have you already planned a schedule? The Singapore limousine service will follow it to the letter. Want to explore without a plan? Your chauffeur stands ready to guide you.
Professional Chauffeur Service in Singapore: You're not just getting a car; you're getting a professional driver. Knowledgeable about the city and trained in customer service, the chauffeur adds extra comfort to your day.
Comfort and Amenities: From plush seating to your favourite music, the limousine is equipped to make your ride as enjoyable as possible. Need a quick refreshment? It's already there. Want to watch a movie? Just press play.
Privacy and Security: The limousine car rental becomes your private space for the day. Make calls, hold meetings, or relax, knowing that your privacy and safety are respected.
Flexible Options: The full-day Singapore limousine package often comes with various options for customisation. Special requests, additional stops, specific amenities—it's all about shaping the experience to fit your needs and preferences.
Stress-Free Experience: Forget about navigating traffic, finding parking, or worrying about timing. The full-day package removes all those concerns, allowing you to focus on enjoying the day.
A full-day limousine package in Singapore is like having a personal luxury car, complete with a driver and all the extras, for an entire day. It's about taking the stress out of travel and adding elegance to everything you do.
Whether you're on business, celebrating a special occasion, or just treating yourself to an extraordinary day, the full-day car service package ensures that you do it in style and with the utmost convenience.
Enhancing Every Occasion with a Private Chauffeur, Limo, and Full-Day Package
The full-day limousine package in Singapore isn't limited to just one type of event or purpose. Its versatility makes it an impeccable choice for various occasions. Here's how this luxurious offering can be the perfect complement to different events:
Corporate Meetings and Conferences: For executives looking to make an impression, the full-day limo service package facilitates seamless transitions between meetings, conferences, and other corporate engagements. It adds an element of prestige and ensures that your busy day unfolds smoothly.
Weddings and Special Celebrations: Turn your wedding day or anniversary into a fairy-tale experience. From the moment you step into the limousine, every detail is catered to make your special day even more memorable. It's not just about transport; it's about creating magical moments.
VIP Client Services: Hosting VIP clients or partners. The full-day package demonstrates a commitment to excellence and attention to detail. It's a subtle way to convey your company's values and leave a lasting impression.
Leisure and Sightseeing Tours: Exploring Singapore's iconic landmarks in a limousine adds extra excitement to your tour. Whether you're a tourist or a local looking to rediscover the city, the full-day package offers a unique and luxurious perspective.
Shopping Excursions: Turn a shopping spree into an opulent experience. The limousine becomes your shopping companion, offering comfort and convenience as you traverse the city's shopping districts.
Personal Milestones and Celebrations: Treat yourself or a loved one to the luxury of a full-day limousine ride. It's a unique way to mark a special occasion and create lasting memories.
Airport Transfers and Transportation: The full-day package can ease the stress of travel days. From airport pick-ups to city transportation and back, it ensures that even the most mundane part of travel becomes a delightful experience.
The full-day limousine package in Singapore transcends the ordinary by providing a tailored solution for various occasions. The versatility and customisation make it a fitting choice for any event — big or small — reflecting the sophistication that characterises the best of what Singapore offers.
Book a Full-Day Package with the Best Limousine Service Singapore Has
The full-day package for limousine service in Singapore is a choice for those who want to elevate the ordinary into something extraordinary. Turn your day into a masterpiece of comfort and class with this unparalleled service. Every aspect of the full-day package complements and enhances your day, providing a seamless and luxurious experience that is second to none.
It's not just about getting from one place to another; it's about how you get there. The journey itself becomes a joyous and fulfilling part of the day. Discover your perfect trip at Limo-Z, where luxury meets practicality in a harmonious dance of perfection. With a full-day package from Limo-Z, you're not just hiring a limousine but investing in an experience that lasts a lifetime. Book your ride today!