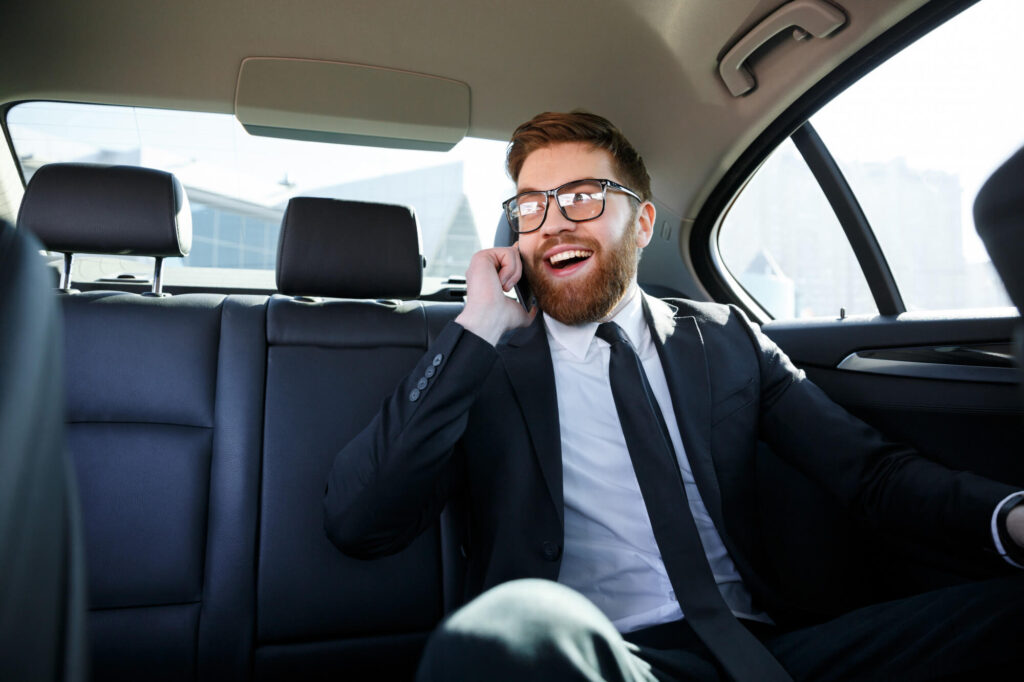 Navigating the planning process for corporate events can often be challenging, even more so when it involves arranging transportation for guests and stakeholders. That's where a reliable private limousine service Singapore offers can make a big difference. This blog will guide you through the best practises for coordinating with Singapore limousine services for successful corporate events.
Understand your Transfer Requirements
Every corporate event has unique transportation needs. It may be a handful of VIPs requiring individual Mercedes cars or hundreds of guests who will need a well-orchestrated transport plan and lots of luggage. The first step to effective coordination with a limousine service Singapore provider is to clearly understand and articulate your needs. Think about the number of guests, pickup and drop-off locations, number of trips required, and special needs, if any. This information is crucial for the limo chauffeur service provider to offer you a comprehensive and suitable solution.
Early Limo Service Booking is Key
Singapore, as one of the top corporate event destinations globally, often has a high demand for limousine transfer services. To avoid any last-minute disappointment or rushed arrangements, it's recommended to book your limousine service well in advance. This allows ample time for the service provider to prepare and cater to your specific requirements effectively.
Check out their Fleet of Limousines
When partnering with a limousine rental service in Singapore, it's crucial to assess their fleet of vehicles. A diverse and well-maintained fleet signifies the company's capacity to accommodate various transport needs and preferences. Some guests may prefer traditional luxury sedans, while others might lean towards modern electric cars. Having a range of options ensures all your guests enjoy a comfortable and stylish ride.
Consider their Global Presence in Limousine Transport Services
If you're hosting international guests, choosing a luxury limousine service with a global presence can streamline the travel experience. These providers can arrange luxury transportation for your guests from their home countries to Singapore and back, offering a seamless and hassle-free experience.
Opt for Experienced Private Chauffeurs
The chauffeurs' experience and professionalism are crucial to providing your guests with a memorable travel experience. Reliable limousine service providers in Singapore offer chauffeurs who are locally licenced, insured, and well-versed in navigating the city's traffic and routes.
Leverage Technology
Technology has transformed the limousine service industry. Modern providers offer smartphone apps or web-based platforms for easy booking and management of services. These platforms allow for real-time tracking, expense management, and status updates, which significantly simplifies coordination.
Explore Volume-Based Pricing on The Maxi Car Rental
Consider partnering with a limousine service that offers competitive volume-based pricing. This can help meet your business travel requirements cost-effectively, especially if you host corporate events regularly.
Exploring Corporate Events That Need Limousine Service in Singapore
Delving deeper into the types of corporate events can shed light on the variety of transportation requirements each might have. Understanding these distinctions is key to achieving a seamless experience with a limousine service in Singapore. Let's explore some of the most common corporate events.
Conferences and Seminars
Conferences and seminars typically bring together a large number of attendees, often from different parts of the world. The transportation needs for such events can be quite complex, considering the various airports, hotels, and venues involved. A limousine service must be able to accommodate multiple pick-ups and drop-offs, ensuring each participant arrives on time and enjoys a comfortable journey.
Business Dinners and Networking Events
These events might not involve large groups, but they certainly cater to high-profile attendees. Here, the emphasis is on luxury and personalised service. The chosen limousine service should offer top-of-the-line vehicles and experienced chauffeurs who understand the significance of discretion and professionalism.
Product Launches
A product launch event is a company's chance to make a great impression on the media, partners, and potential customers. As such, every aspect of the event should reflect quality and sophistication, including transportation. A limousine service for such an event should provide not just comfortable transport but also align with the company's brand image and the theme of the launch.
Team-Building Events
While team-building events are often informal, they still require careful coordination in terms of transportation, especially when they're off-site. Depending on the size of your team, you might need multiple limousines or a mix of vehicles. A limousine service for such events should offer flexible packages that cater to unique requirements.
Trade Shows
Trade shows present another scenario where attendees come from different regions, and coordinating their transportation can be quite a task. Here, a limousine service should offer a well-planned and efficient transport plan that ensures everyone reaches the venue and returns to their accommodations safely and comfortably.
Board Meetings
The transportation needs for board meetings are often focused on individual VIPs. These guests require personalised attention with the highest level of comfort and discretion. The chosen limousine service should offer premium vehicles and chauffeurs who are experienced in handling high-profile clients.
Efficient coordination with a reliable limousine service provider at your hourly disposal is key to ensuring the smooth transportation of your guests and contributing to a successful corporate event in Singapore. Choose Limo-Z — our luxury car transportation service for corporations is globally facilitated and accessible in over 50 countries.
With a robust fleet of luxury vehicles, including an expanding collection of electric cars, Limo-Z ensures you have a plethora of options to cater to your guests' preferences. Our booking process is simplified using a website or smartphone app, making it easy to schedule rides, track status, and manage expenses intuitively.
Our committed staff provides tailored limo services, paying close attention to every detail to ensure your guests' safety and comfort. In a bid to support sustainability, we offset all ride and corporate carbon emissions.
Limo-Z offers attractive business discounts, login access for more than 500 travellers, and a dedicated support team experienced in international tenders. Our pricing is competitive and volume-based, designed to meet your business travel requirements.
When you choose Limo-Z for your corporate event, you're choosing a service that prioritises duty of care, offers reliable professionals, and simplifies your travel management process. A partnership with us ensures not just a successful event but also a stellar impression on your guests. Book now!