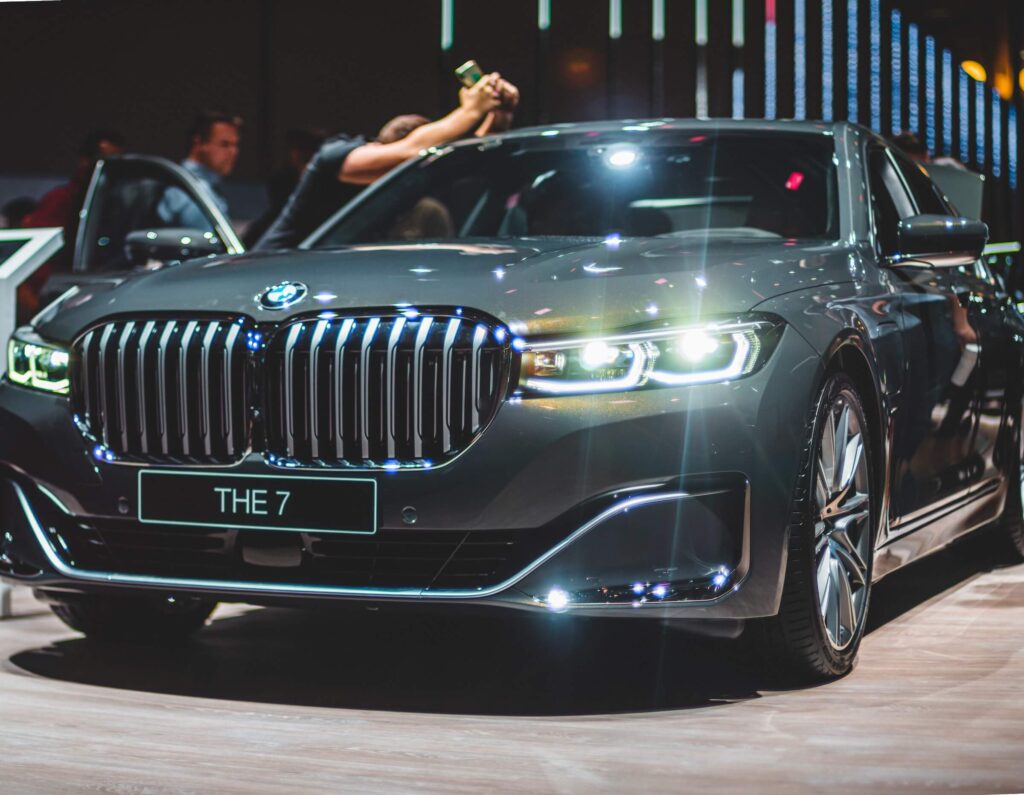 When it comes to corporate events in Singapore, impeccable planning and flawless execution are crucial. One essential aspect of event coordination is transportation, and opting for a limousine service can elevate your event to new heights. In this article, we will provide valuable tips for effectively coordinating with private limousine services in Singapore, ensuring a seamless experience for your corporate event attendees. So, let's dive in and discover the key elements to scheduling success!
Start Early and Plan Ahead for Your Limo Ride
To ensure a smooth and stress-free experience, begin coordinating with limousine services well in advance. Start by identifying the exact requirements of your event, such as the number of attendees, pick-up and drop-off locations, and duration of service needed. By providing these details early on, you give the limousine service provider ample time to tailor their services to meet your specific needs.
Communicate Clearly with Your Private Chauffeur
Effective communication is the cornerstone of successful coordination with any service provider, including limousine services. Clearly communicate your expectations and requirements to the limousine service company during your booking. Specify the type and number of vehicles required, any special amenities or chauffeur services needed, and the schedule of events. Providing comprehensive information will enable the limousine service provider to make appropriate arrangements, ensuring a seamless experience for your corporate event attendees.
Verify Service Quality and Reputation on Your Chosen Limo Service
Before finalising your decision, conduct thorough research on limousine services Singapore offers. Look for established Singapore limousine companies with a reputation for delivering excellent service and professionalism. Check customer reviews and testimonials to gauge their reliability and the satisfaction level of past clients.
Choosing a reputable limousine service provider ensures that your event transportation will be handled by experienced chauffeurs and well-maintained vehicles, adding an element of luxury and sophistication to your corporate event.
Plan for Contingencies Through Your Limousine Transfer
Even with meticulous planning, unexpected situations can arise. Therefore, it is essential to plan for contingencies when coordinating with a limousine service. Discuss backup options with the service provider in case of vehicle breakdowns, traffic delays, or any other unforeseen circumstances. By having alternative arrangements in place, you can minimise disruptions and ensure a smooth transportation experience for your corporate event attendees.
Ensure Flexibility and Adaptability for Your Limousine Transport Service
Flexibility is a key attribute when it comes to coordinating limousine services for corporate events in Singapore. Events often involve multiple variables that may change at any given moment, such as last-minute schedule adjustments or unforeseen VIP requirements. To ensure a successful and stress-free experience, it is crucial to work with a limousine service provider that offers flexibility and can adapt to these changes seamlessly.
Customisation Options
Choose a limousine service company that offers customisable alternatives so you can adjust their services to the needs of your particular occasion. This offers the option to select from a varied fleet of automobiles, such as opulent sedans, roomy SUVs, or even bigger automobiles for group transportation.
If you need any extra facilities, like Wi-Fi access, drinks, or entertainment systems, the limousine service should be able to easily handle the number of guests. Customisation ensures that your transportation needs are met precisely, contributing to a successful and memorable corporate event.
Real-time Updates and Monitoring
Choose a limousine service provider that employs advanced technology to track and monitor their vehicles' locations. This allows you to stay informed about the status of your transportation arrangements and make necessary adjustments if needed. Real-time updates provide peace of mind, as you can keep track of any potential delays or changes and communicate them promptly to your event attendees.
On-site Coordinators
For larger corporate events, it can be beneficial to have on-site coordinators provided by the limousine service. These coordinators act as a point of contact between your event management team and the chauffeurs, ensuring smooth communication and seamless execution.
On-site coordinators can address any immediate concerns or changes that arise during the event, ensuring that transportation logistics remain on track and allowing you to focus on other aspects of the event.
24/7 Customer Support
The availability of round-the-clock customer support is an essential factor to consider when coordinating with limousine services for corporate events. Unexpected situations can occur at any time, and having access to a dedicated customer support team ensures that any issues or concerns can be addressed promptly. Whether it's a sudden change in schedule or a question regarding transportation arrangements, reliable customer support guarantees that you receive immediate assistance and solutions.
Post-Event Evaluation
After your corporate event concludes, it is beneficial to evaluate the performance of the limousine transfer service provider. Provide feedback to the company about your experience, highlighting any areas of excellence or areas for improvement. This not only helps the service provider improve their services but also establishes a productive working relationship for future events. A reputable limousine service provider will value your feedback and use it to enhance their offerings, ensuring an even better experience for your next corporate event.
Looking for a Reliable Limousine Service in Singapore? Choose Limo-Z
Coordinating with limousine services in Singapore for your corporate events can greatly enhance the overall experience for your attendees. When searching for reliable limousine services in Singapore, consider Limo-Z.
With our exceptional reputation, professional chauffeurs, and well-maintained fleet, Limo-Z is dedicated to providing top-notch limousine services tailored to your specific event requirements. Trust Limo-Z to elevate your corporate event and leave a lasting impression on your guests.
Make the right choice, plan ahead, and let Limo-Z take care of your transportation needs, ensuring a memorable and successful corporate event. Book your ride today!