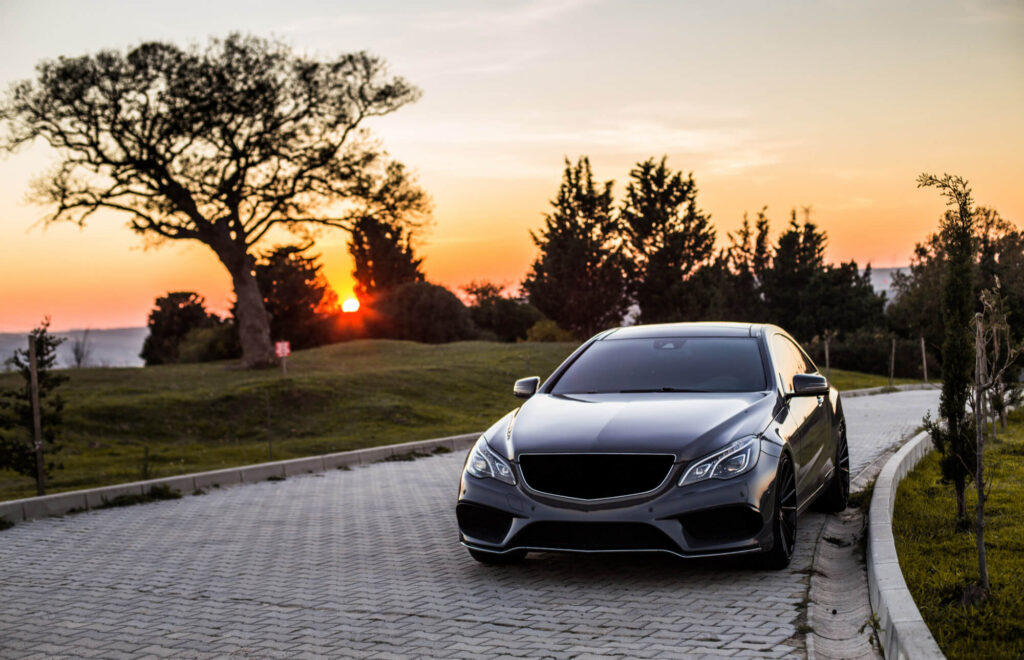 Singapore serves as the gateway to Southeast Asia and is a thriving centre for both business and leisure tourism. This makes a well-planned strategy for your trip from the airport to your destination essential. Although there are cabs and public transportation options, they may be uncomfortable if you're worn out or have a lot of stuff to carry. Airport limousine services are helpful in this situation. Offering an oasis of tranquility amidst the city's frenzied pace, limousine services promise effortless, stress-free transfers directly to your doorstep. Let's delve into how you can benefit from choosing a private limousine service in Singapore for your airport transfer, whether you're heading to Malaysia or returning home.
The Convenience of Limousine Services
The chaos of the terminal's traffic and the challenges of a foreign public transit system are the last things you want to deal with when you arrive at Changi Airport. If you select a Singapore limousine service that offers a pleasant, door-to-door journey for you from the airport to your destination, these concerns are allayed. No need to navigate unfamiliar streets or carry heavy luggage around; a professional chauffeur service in Singapore will handle it all. With your transfer service taken care of, you can focus on the journey ahead, be it business meetings or tourist attractions.
Discreet Professional Chauffeurs with Your Limo
The professionalism of the drivers is one of the distinguishing qualities of a limousine rental service. They are not simply drivers; they are highly skilled experts at your hourly disposal service who put your convenience and comfort first. Always neatly attired and courteous, they possess an in-depth knowledge of Singapore's roads and are trained to deliver a discreet service, allowing you to relax or work in peace. With their local expertise, they can also recommend local points of interest and eateries, enhancing your Singapore experience.
Luxury and Comfort That Limousine Transport Offers
Travel can be stressful and exhausting. After a long trip, the roomy interiors of a VIP limousine pick-up provide a relaxing setting. The opulent leather seats, cutting-edge entertainment systems, and temperature control systems enable a high level of comfort. A limousine is a great option for families or business travellers since it has more space than a regular cab for bigger parties and bags.
Safety and Reliability of a Limo Service
Singapore's limousine services are committed to passenger safety. Chauffeurs undergo rigorous training and regular checks to ensure they uphold the highest safety standards. Limousines are also meticulously maintained and serviced regularly, minimising the risk of mechanical failures.
Reliability is another hallmark of limousine services. Unlike taxis, stretch limousines are booked in advance, ensuring your transport is ready and waiting, regardless of flight delays or early arrivals. Chauffeurs monitor flight statuses in real-time to adjust pickup times accordingly, giving you peace of mind that you won't be left stranded.
Customisable Services That Limousine Services in Singapore Offer
In Singapore, it is common to find limo services that provide flexible packages to meet your individual demands. Your stay can be tailored to your needs, whether you need a car seat for your child, champagne for a special event, or Internet access for work. During the planning process, let your service provider know so they can cater to your needs.
Cost Efficiency of Prestige Limo Car Rentals
Contrary to popular belief, not only the wealthy can afford limousine services. You'll discover that the cost is reasonable when you consider the time and worry you'll save, as well as the benefits like Wi-Fi, water, and newspapers. For corporate travellers, the tranquilly of a limousine allows them to prepare for meetings or catch up on emails, essentially becoming a mobile office and making the cost a justifiable business expense.
To further discuss the value of an effortless airport transfer experience, allow us to introduce our company, Limo-Z. We are Singapore's premier limousine service provider, offering unparalleled luxury and comfort with our wide range of services. We don't just transport; we transcend the ordinary, transforming your journey into an unforgettable experience. Let's dive into what makes us stand out.
Why Choose Limo-Z for Your Next Airport Travel in Style
Expanded Range of Services
Over the years, Limo-Z has grown significantly. We now cover the entirety of Singapore and offer an expanded suite of luxury transportation services. Whether you need a wedding limo to make your special day even more memorable, a spacious maxi cab for group transfers, or a private chauffeur for business needs, we've got you covered.
We are particularly proud of our Mercedes Viano rentals. Renowned for its spacious interior and sophisticated design, the Viano is the epitome of luxury travel. And our round-the-clock availability means we're always ready to accommodate your needs, regardless of your schedule.
Luxury Coaches for Group Transfers
Whether you're organising a corporate event or a large family outing, coordinating transportation can be a hassle. That's where our luxury coaches come in. Offering both comfort and convenience, our coaches ensure that your entire party can travel together without compromising on luxury or space. Equipped with plush seating, ample luggage storage, and state-of-the-art entertainment systems, our luxury coaches redefine group travel.
Private Chauffeurs for a Personalised Experience
At Limo-Z, we offer a private chauffeur service that elevates your travel experience. Our chauffeurs are not just drivers; they're carefully selected professionals who are trained to provide a seamless, personalised service. From their impeccable manners and driving skills to their intimate knowledge of Singapore, our chauffeurs ensure your journey is smooth, safe, and stress-free.
Limousine Airport Transfers
Our signature service is, of course, limousine airport transfers. Imagine arriving at the airport and finding a courteous chauffeur waiting to take you away in a plush limousine car. No need to navigate Singapore's busy roads, manage luggage on public transport, or stress about waiting time; we handle everything, letting you relax and enjoy the ride.
Event Transportation
We provide specialised event transportation services, whether you're attending a business conference, a social event, or a unique celebration. You will always arrive in style and on time thanks to our collection of upscale automobiles and experienced chauffeurs.
Our Diverse Fleet
At Limo-Z, we pride ourselves on offering a diverse fleet of luxury vehicles tailored to meet a variety of needs. Our range includes:
45-Seater Coach: Ideal for large groups, this coach ensures everyone travels together in comfort. It's perfect for corporate events or extended family outings.

Mercedes E-Class: This sophisticated and elegant sedan is perfect for business travellers or couples. Enjoy the premium comforts of a Mercedes as you traverse the city.

Mercedes Viano/Maxicab: With room for seven, this versatile vehicle is a popular choice for families or small groups. Experience luxury in a spacious setting.

Toyota Alphard/Vellfire: This luxury MPV offers a plush interior and smooth ride, accommodating four passengers comfortably. It's ideal for family transfers or executive travel.

Toyota Hiace 13-Seater: For larger groups, our Toyota Hiace offers comfort and ample space for 13 passengers. Whether for business or leisure, this is a reliable option.

Mercedes S500 W223: For the ultimate in luxury and prestige, our Mercedes S500 offers an unparalleled travel experience. Ideal for VIPs and discerning travellers, it redefines luxury travel.
Each vehicle in our fleet is meticulously maintained to ensure safety and comfort. Whatever your travel needs, we have a luxury vehicle that fits the bill. Choose Limo-Z and experience the gold standard of airport transfers in Singapore.
Our Clients' Feedback as the Top Limousine SG Offers
But don't just take our word for it. Here's what one of our clients has to say about our limousine transfers:
"I've used Limo-Z multiple times for both personal and business trips, and their service is always top-notch. The chauffeurs are professional, the vehicles are immaculate, and the entire experience is simply delightful."
A Limo Service in Singapore with a Fleet and Staff Always at Your Service
We're here to help you around the clock, every day of the year. You can always depend on us, whether you need an airport shuttle at the last minute or a limousine for a formal occasion. Our cell number is +65 9386 9485, and our office number is +65 6963 9339. Alternatively, you can book our services through our email at booking@limo-z.sg.
In conclusion, travelling in Singapore doesn't have to be stressful. With Limo-Z, you can enjoy the journey as much as the destination. With our unwavering commitment to luxury, professionalism, and customer satisfaction, we guarantee a travel experience like no other. Choose Limo-Z for your next trip to or from Singapore, and experience the difference that true luxury makes.