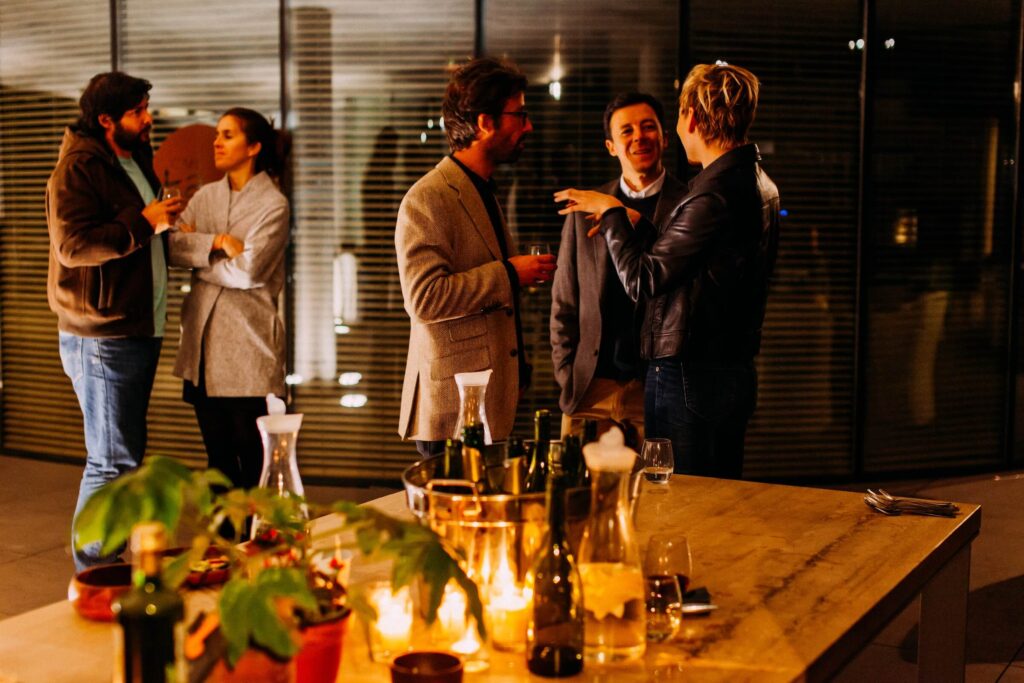 In the throbbing heart of Southeast Asia, Singapore has carved out a significant niche for itself as a leading hub of commerce, innovation, and opportunity. This small city-state is home to an expansive international community and a host of major multinational companies, making it a focal point for global business travel.
To meet the travel demands of discerning corporate travellers, the private limousine service has emerged as an integral facet of Singapore's thriving business scene. Limo-Z has taken the lead in this sector, combining luxury, reliability, and professionalism to create a superior business travel experience.
Business Travel in Singapore via a Limo: Service in Singapore The Rising Demand
As Singapore consolidates its position as a crucial player on the global economic stage, business travel to and from the city-state has skyrocketed. Time-pressed executives and corporate professionals travelling for meetings, conferences, and site visits seek more than just transportation.
They demand seamless, stress-free, and punctual travel that reflects their status, provides comfort, and allows them to maintain productivity on the move. Singapore limousine services, with their emphasis on luxury and convenience, are an ideal solution for these demands, leading to a boom in their popularity.
The Edge of Limousine Services in Singapore for Business Travel
Corporate travel is as much about making an impression as it is about reaching your destination. A chauffeured limousine service offers numerous advantages over traditional modes of transport:
Status and Prestige: Arriving at a meeting or corporate event in a stretch limousine sends a clear message about your status and the importance you place on professionalism.
Comfort and Convenience: The luxury and comfort of a limousine car allow for relaxation or productivity on the go, ensuring you arrive at your destination refreshed and ready.
Time Efficiency: A reliable limousine rental service like Limo-Z removes the uncertainties of traffic and parking, enabling better time management.
Safety: Professional chauffeurs ensure safe, smooth, and stress-free rides, a non-negotiable factor for business travellers.
Cost-Effective: While it may seem counterintuitive, hiring a limousine transfer can be more cost-effective when considering the potential productivity gains and the avoidance of parking fees or other incidental costs.
The Limo-Z Car Rental Difference: Shaping Singapore's Corporate Travel Experience
Against this backdrop, Limo-Z stands out with its commitment to a premier, high-class experience of taxis. Understanding that modern business travel is about much more than getting from point A to point B, Limo-Z ensures that every transfer service is a luxurious, enjoyable, and productive journey. Here are some of the features that set Limo-Z apart:
Professional Chauffeurs: Limo-Z's chauffeurs are more than just drivers; they are trained professionals who prioritise customer satisfaction and safety. They navigate Singapore's city streets with ease, ensuring punctuality and smooth transit while being courteous and respectful.
Luxury Fleet: Limo-Z's fleet of limousines is nothing short of impressive. Ranging from executive sedans to plush multi-seater limousines, the fleet is maintained to the highest standards of cleanliness and comfort. Leather interiors, climate control, and advanced entertainment systems are standard features, ensuring a travel experience that oozes class and sophistication.
Reliability: Unpredictability is a business traveller's worst nightmare. Limo-Z's reliable services ensure that your limousine is always available when and where you need it, effectively eliminating the stress and uncertainty often associated with travel.
Personalised Service: Every business traveller is unique, with their own preferences and requirements. Limo-Z's personalised approach ensures that each client's specific needs are met, whether that's a preference for a certain type of vehicle, a need for in-transit services like Wi-Fi for last-minute preparations, or a request for discretion and privacy.
Elevating Business Travel: A Closer Look at Limo-Z's Chauffeur Services & Limousine Transport
Limo-Z offers more than a typical limousine service at your hourly disposal. With a focus on details and an unswerving commitment to quality, we strive to redefine business travel. Some of the services we offer include:
Airport Transfers
Limo-Z's airport transfers eliminate the hassles typically associated with airport commutes. Upon arrival, you're met by a professional chauffeur who helps with your luggage and ensures a smooth transition from the busy terminals to the serene comfort of a luxury limousine. For departures, you're dropped off right at the airport door, negating the need to navigate parking and the stress of potentially missing your flight.
Be it a large-scale conference, a high-profile business dinner, or an intimate gathering with potential clients, Limo-Z provides impeccable service. The chauffeurs are experienced in managing tight schedules, and the cars are equipped with all amenities necessary for last-minute preparations.
Not all business travel is about meetings and conferences. Sometimes, a break is necessary to soak in the local culture and attractions. Limo-Z's city tours offer a blend of comfort, luxury, and knowledge of local highlights, ensuring an unforgettable experience of Singapore.
Seamless MICE Events Management with the Limo-Z Fleet of Prestige Limo
Meetings, Incentives, Conferences, and Exhibitions (MICE) are critical aspects of corporate travel, often entailing meticulous planning and management. Limo-Z offers specialised services for MICE events, encompassing all the logistics surrounding these events.
From sourcing and booking the venue to managing the proceedings professionally, Limo-Z takes care of it all. Their group travel specialists ensure everyone involved reaches the venue on time and within budget. Limo-Z's service includes fast quotes, an assigned local planner, and even free hotel room vouchers for group coordinators. This complete control over meetings, events, and group travel ensures a hassle-free experience for corporates.
Limo-Z Transport Service Singapore: Elevating Your Private Travel in Style and Comfort
Beyond serving the business sector, Limo-Z's professional chauffeur services extend to private tours as well. With so much to see in Singapore and often so little time, the private chauffeur service is an absolute boon. Clients can relax in climate-controlled vehicles, taking in the picturesque views of the city's skyline while a professional driver navigates the city.
Moreover, the private chauffeur service is not limited to Singapore. Should you wish to venture across the causeway to the neighbouring country, Malaysia, Limo-Z's private chauffeur service can accommodate that as well.
All these features culminate in offering a seamless, luxurious travel experience that not only caters to the diverse needs of corporate clientele but also takes private touring to a whole new level of comfort and luxury.
Taking Luxury to Another Level: Limo-Z's Luxury Coaches
Understanding the importance of providing business travellers with reliable and meticulous service, Limo-Z's luxury coach service stands out. With a fleet of top-of-the-range VIP vehicles, clients can tailor their way around the city in unparalleled style.
Professionalism is at the core of Limo-Z's service, with chauffeurs familiar with the needs of business travellers. And because every minute counts in the corporate world, Limo-Z ensures that your travel time isn't wasted. Whether it's preparing for the next meeting or checking emails, continue working on-the-go with Limo-Z's complimentary Wi-Fi service.
This level of service, dedication, and attention to detail sets Limo-Z apart, ensuring a smooth, productive, and luxurious travel experience for their clientele.
Book The Best Limousine Service Singapore Has to Offer
Singapore, the vibrant city-state, continues to attract businesses and professionals from around the globe. In this dynamic business environment, the need for a top-tier corporate travel solution has never been more apparent. With its unwavering commitment to quality, comfort, and reliability, Limo-Z is at the forefront of revolutionising the corporate travel experience in Singapore.
An impressive fleet, professional chauffeurs, personalised service, and reliability—these aren't just luxuries but necessities for today's corporate travellers. And this is what makes Limo-Z the preferred choice for many. Whether you need to make a bold entrance at a corporate event, work on the go, or simply relax and enjoy the journey, Limo-Z is the perfect partner for your business travel needs in Singapore.
For a seamless, stress-free, and premium business travel experience in Singapore, choose Limo-Z. Visit our website to book your ride today and experience business travel as it should be—luxurious, efficient, and uncompromisingly professional.