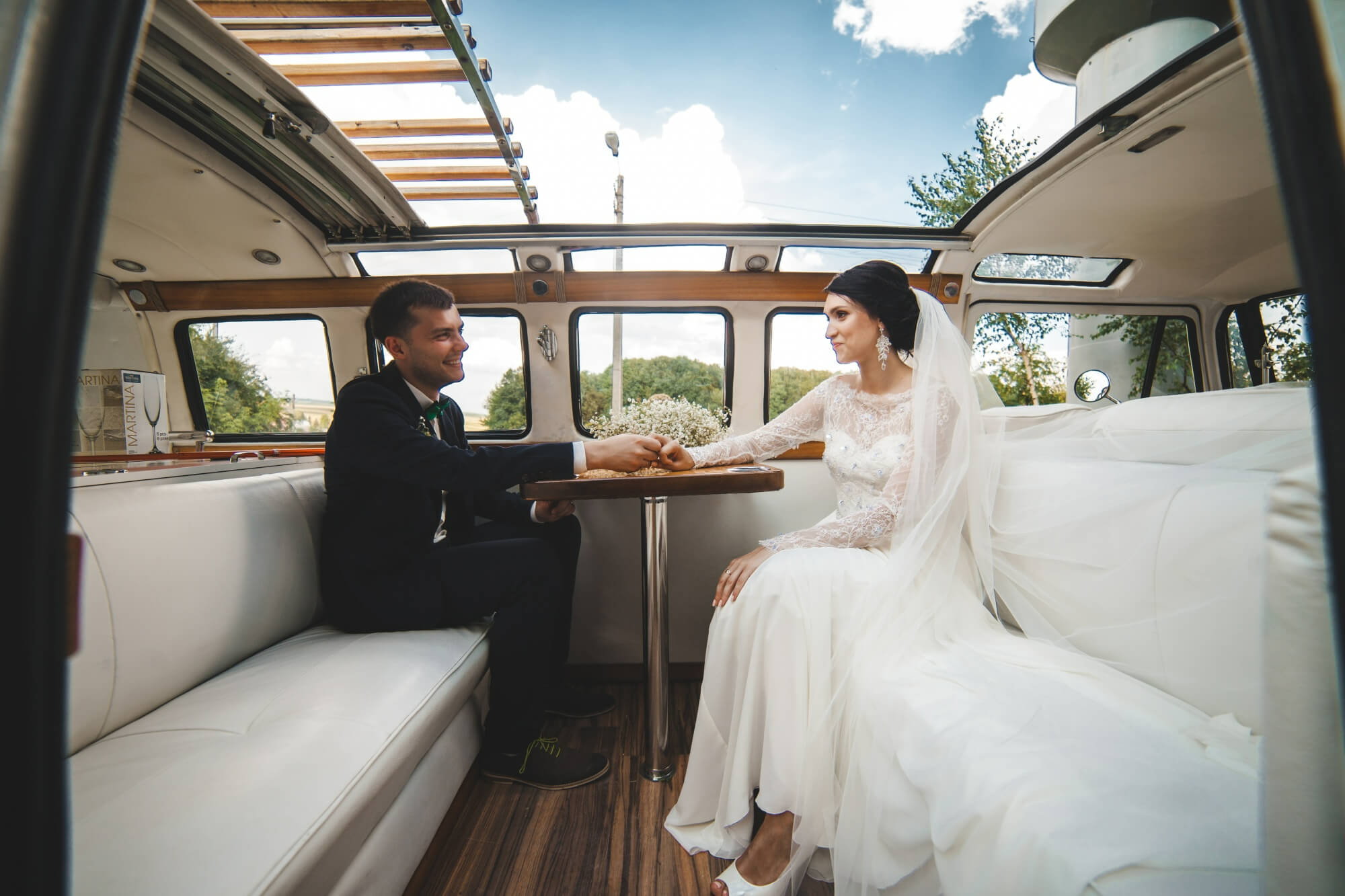 Your wedding day is one of the most important days of your life, and every detail should be perfect, including your transportation. Make it even more memorable by using a limousine service in Singapore — adding a touch of glitz and elegance. When choosing a service provider, thoughtful analysis is necessary to ensure you choose the best limousine service for your requirements. This article provides useful guidance to help you make the right decision – from considering luggage to having private chauffeurs and more. Let's find out what works for you.
Understanding Limousine Services Singapore Has in Store
In Singapore, there are many different limousine services, and each one provides a unique set of services. Some limo service companies concentrate on particular situations, such as airport transfers, business gatherings, or unique occasions like graduations and weddings. So it's important to know what kinds of pick-up services the limousine business provides. For your wedding, select a company that offers specialised wedding limousine rental services. 
These VIP services usually include special features, such as decorated vehicles and additional amenities tailored to make your wedding day transportation as luxurious and comfortable as possible. Limo-Z is one such company that has built a reputation for its exceptional private limousine services in Singapore, perfect for your wedding day.
Considering the Fleet of Limousine Transport Service
The limousine fleet available for hire significantly influences the overall experience. The number, diversity, and condition of the fleet all play crucial roles in how well the service is provided. Numerous vehicles, such as stretch limos, super stretch limos, and limousine buses, may be provided by certain limousine service operators in Singapore. You can choose the best vehicle for your needs and the size of your wedding party thanks to the choices available. Additionally, the condition of the vehicles matters. Make sure the limos are spotless, well-kept, and furnished with contemporary conveniences for a first-rate journey.
Assessing the Best Chauffeur Service to Travel in Style and Comfort
When choosing a limousine service, the calibre of the chauffeur service should be taken into consideration as a crucial factor. Your limo experience could be greatly enhanced with the assistance of an expert driver. The safety and ease of the ride depend on the chauffeur's knowledge of Singapore's roads and landmarks. The chauffeur's professionalism should shine through in several ways: punctuality, friendliness, and proficiency behind the wheel. The driver's ability to deal with problems that arise while on the road is crucial for making it there safely and on schedule.
The level of service provided by a limousine service Singapore company is an important factor to consider before making a final decision. Analysing client feedback and ratings as well as seeking out personal suggestions are two methods that might be used to evaluate this. It's best to use a business that has shown itself reliable in the past. This includes having satisfied customers and paying close attention to their needs.
With these features, you can be certain that your transportation requirements will be addressed without any hassle, freeing you up to fully appreciate your special occasion.
Investigating the Pricing Structure of Limo Services
The kind of vehicle used, the length of the rental, and any extra services needed are just a few of the variables that might affect the cost of limousine services. Some providers may offer comprehensive wedding packages that include added benefits, such as vehicle decorations, a red carpet service, or a bottle of champagne. Ensure that you understand the pricing structure thoroughly and that there are no hidden or additional costs. This will help you budget appropriately for the service and avoid any unpleasant surprises.
The Importance of Booking a Limousine Transport in Advance
Securing your limousine hourly disposal service well in advance is critical, especially during the wedding season when demand can be high. Early reservations guarantee you the vehicle of your choice and give you plenty of time to plan and negotiate the specifics of your wedding day transportation. This serves as a cushion for any necessary modifications or revisions as the day draws near. 
Tips for Using a Limo Service in Singapore on Your Wedding Day
You may employ your wedding limousine in a number of creative ways to improve your wedding experience. Here are a few concepts:
Getting Ready Photos
The limousine may be used as a stylish accessory for your pre-wedding photo session, giving your pictures a touch of elegance and sophistication.
Arrival at the Venue
Make a grand and stylish entrance to your wedding venue in a luxurious limousine. It will surely turn heads and make for memorable photos.
Transportation for the Wedding Party
The limousine can be used to transport the entire wedding party, ensuring everyone arrives at the venue together and on time.
Getaway Vehicle
After the celebrations, depart in style in your limousine. This makes for a grand exit and a perfect end to your special day.
The Importance of a Site Visit Before Getting a Car Rental
Before finalising your limousine chauffeur service in Singapore, it's worth considering a site visit. This will allow you to inspect the vehicles firsthand, ensuring that they match the descriptions and images provided on the service provider's website. During the site visit, pay attention to the vehicle's cleanliness, the functionality of amenities, and the overall comfort of the ride. This hands-on approach will help you make a well-informed decision.
Checking for Safety Standards and Insurance
Safety should never be compromised, especially on your wedding day. When choosing a limousine service in Singapore, verify that they adhere to strict safety standards and regulations. This includes regular vehicle maintenance, driver background checks, and comprehensive insurance coverage. A reputable limousine service will have these safety measures in place and will be transparent in sharing this information with you.
Understanding the Cancellation Policy
Unexpected circumstances can arise, leading to changes in your wedding plans. It's crucial to understand the cancellation policy of the limousine service to avoid any potential losses. A flexible cancellation policy allows for a full or partial refund if you need to cancel the service due to unavoidable circumstances. Be sure to discuss this aspect in detail with the service provider before booking.
Personalising Your Limousine Experience
A wedding is a personal event, and your Singapore limousine service should reflect this. Many limousine services offer personalisation options to make your ride unique and memorable. This could include custom decorations matching your wedding theme, specific music playlists, or even your preferred route to the venue. Discuss your personal preferences with the service provider to ensure they can cater to your requests.
Additional Services for Your Wedding Day
Beyond transportation, some limousine transfer services offer additional services that can enhance your wedding day experience. This can include coordinating with wedding planners, providing recommendations for wedding photographers, or arranging city tours for your wedding guests. These services might make your wedding day arrangements more convenient and organised.
What a Limousine Service in Singapore Can Do for Your Wedding Day
A wedding is a statement of your own taste and flair, in addition to being a celebration of love. When you hire a limousine car for your wedding, the occasion gains an air of elegance and glitz. Additionally, it offers useful advantages, including punctual arrival and departure, a relaxing and pleasant journey, and a designated driver for the day. The transportation requirements for a wedding in Singapore might be complicated given the several locations that are often involved and the busy traffic in the city. This complexity may be handled with ease by a reputable limousine service, freeing you up to enjoy your big day.
The Limo-Z Advantage: Why Pick Us As Your Top Limousine SG Choice?
Limo-Z stands out among Singapore's limo service providers because of our dedication to providing excellent driver service, top-notch cars, and, most importantly, satisfied customers. We are a popular option for weddings because of our emphasis on offering a distinctive, individualised, and opulent experience. We have a wide variety of luxurious limos in our fleet, guaranteeing that we can accommodate a range of tastes and needs.
Our chauffeurs appreciate the value of offering polite and professional service in addition to being good drivers. Every wedding is different, and at Limo-Z, we work hard to provide a service that is personalised to each client's individual requirements and preferences. From custom decorations to on-time arrivals and flexible scheduling, we go the extra mile to ensure your wedding day transportation is nothing short of perfect.
As you plan your dream wedding, let Limo-Z handle your transportation needs. Book with us today and experience the unparalleled luxury, comfort, and convenience of our premier limousine service.
Rest assured, we'll make sure that your wedding transportation is a delightful experience that you'll cherish for a lifetime.